Edit:
I created a
Camí Sew-Along flicker group
so you can post pictures of your on-going project, show your fabric… But if you have any questions, better ask them here so everybody can see the answer!
And at the end of the Sew-Along, send me a picture of your finished dress and we'll make a big finish with all your creations!
Now that you have made your muslin and the needed alterations to your pattern, it's time to cut your fabric (after having washed and pressed previously to avoid any shrinkage).
We'll prepare the pieces that need to be interfaced.
A word on interfacing: it should always match in weight your fabric, or be lighter. As the fabrics recommended for the Camí dress are light, use a lightweight interfacing. I like to use light weft interfacing (it's a mix between knit and woven interfacing: it has the stability of woven interfacing but still has the drapeability of the knit). It's available almost everywhere. Here's a picture of how it looks (it also comes in black):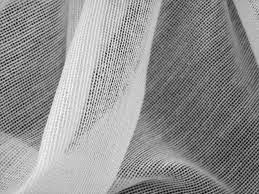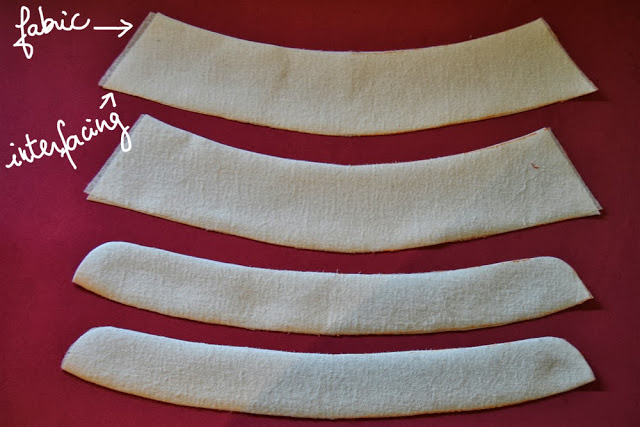 1. Cut your collar pieces on the interfacing: 2 under collar pieces and 2 upper collar pieces. Place them over their corresponding fabric piece, the interfacing glue facing the fabric wrong side. Take your iron, spritz a little of water over the piece and steam-press the interfacing to the fabric. You might want to use a press-cloth just in case some glue get onto your iron. Repeat for the other collar pieces.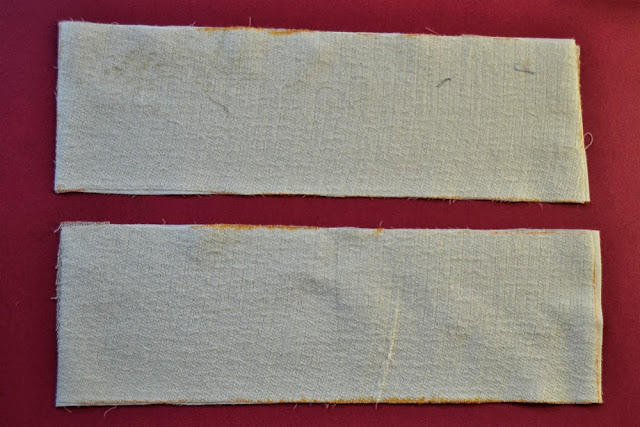 2.The same goes for the cuffs. Cut the 4 cuff pieces (sorry, only picture of 2), put them over the fabric and steam-press.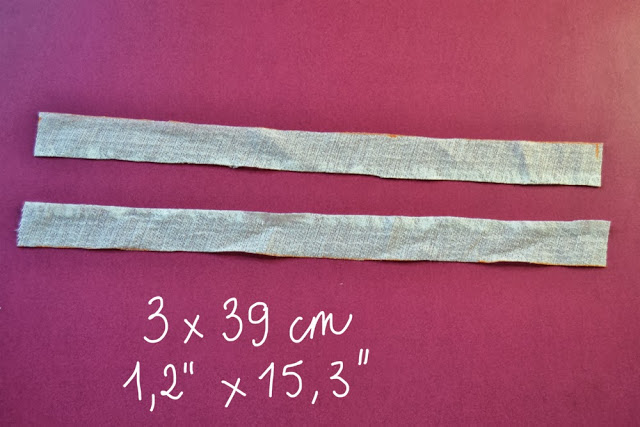 3.Now for the button placket, cut 2 strips of interfacing of 3×39 cm (or 1,2″x15,3″). They correspond to the pattern piece A.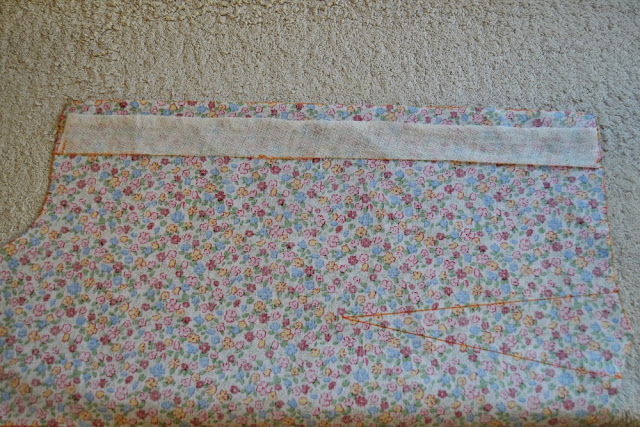 4.Take your bodice front, wrong side facing up, and place the interfacing strip (glue facing down) between the marks. Steam-press. Repeat on the other side.
There you go! Wednesday we'll actually start sewing our bodice. I remind you that you can find the schedule and the links to the previous Sew-Along posts
here
.