Designing coats may be my favorite activity. I mean I love a great dress but nothing like a coat gives me so much excitement and joy. Three years after releasing a coat pattern, I was itching to do design a new outerwear piece. And it's with mix of happiness and thrill that I'm presenting the Hemisfèric Coat pattern!
In the Hemisfèric coat pattern, you'll find a classic fit and flare silhouette mixed with very contemporary details such as the two-piece raglan sleeves or hidden front zipper closure.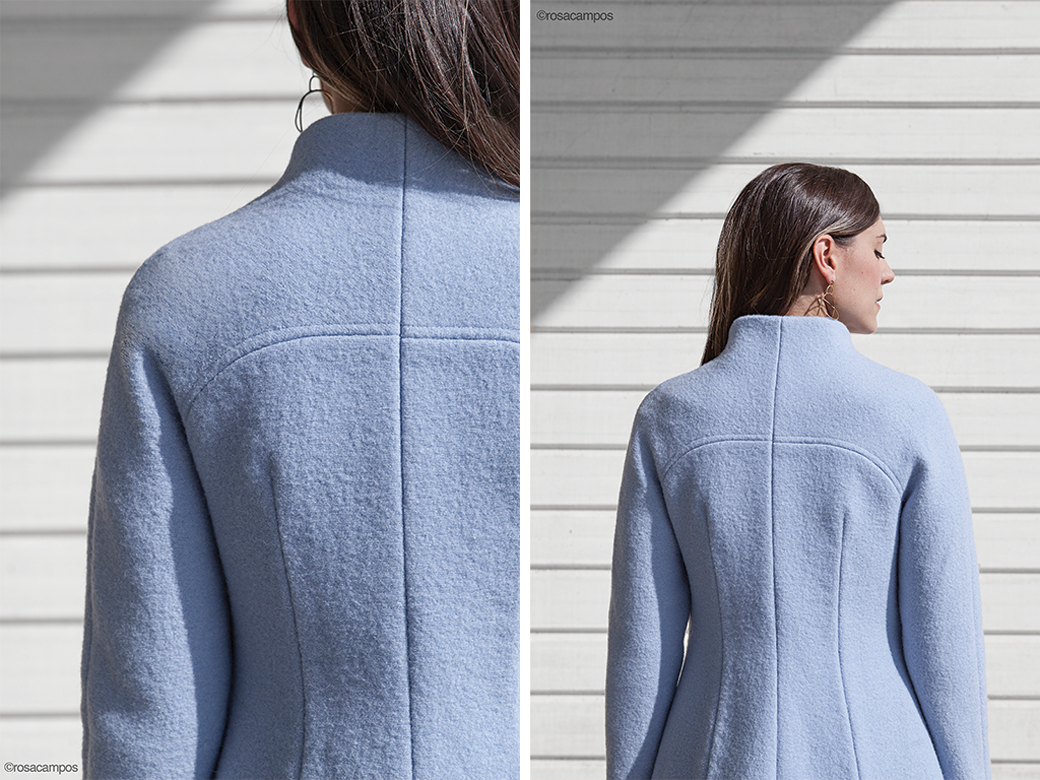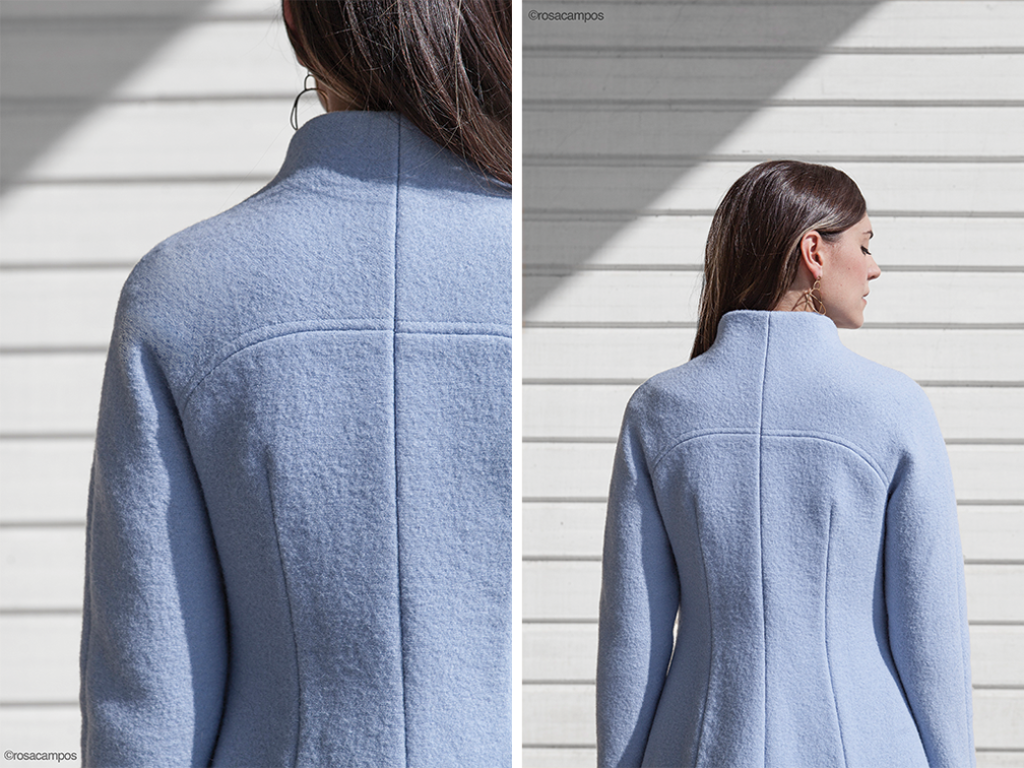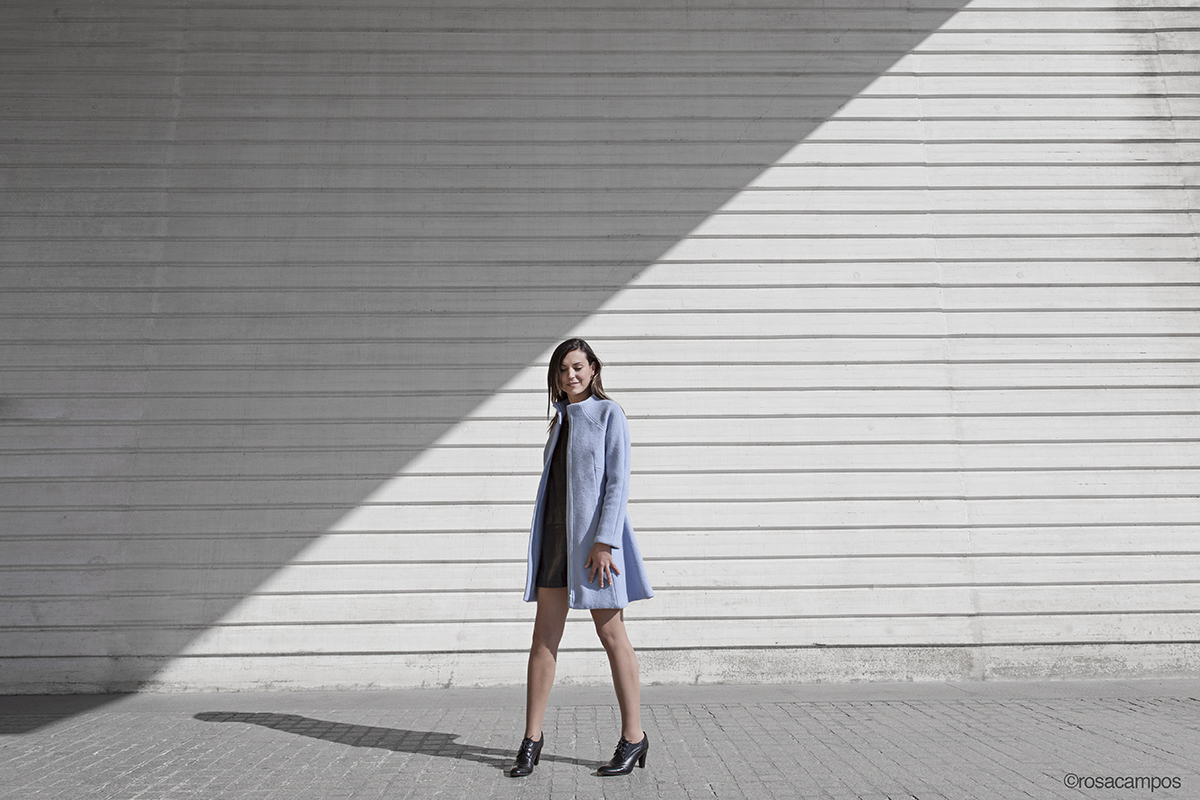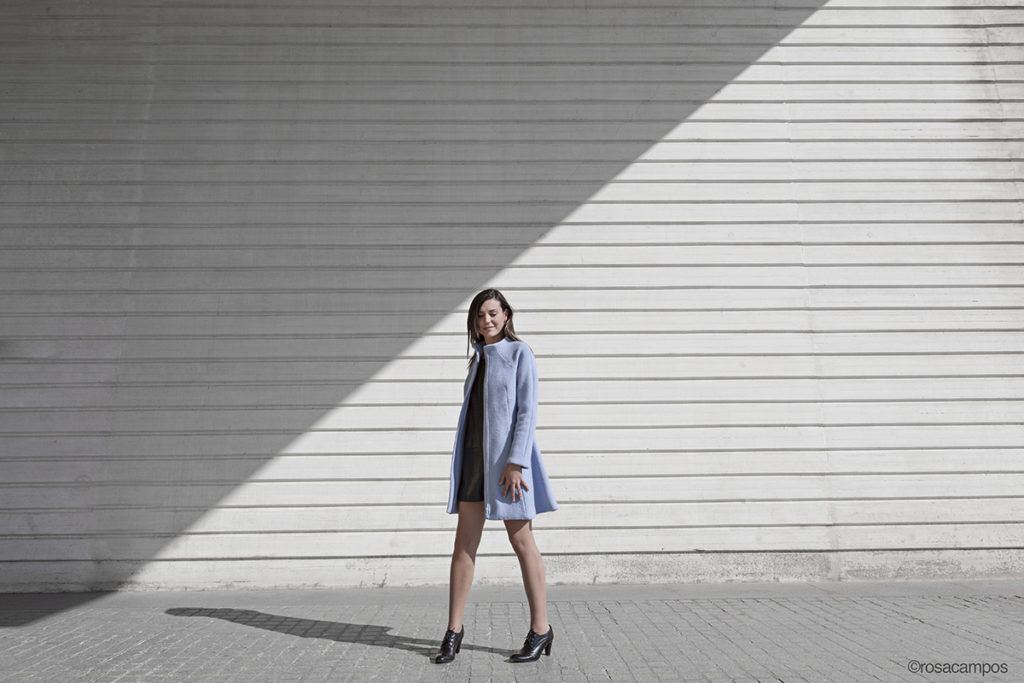 Hemsifèric features a classic shape with strong construction lines: waist darts in the front with shaped side panel, back darts and shaped raglan sleeves… The short funnel collar will keep you warm and stylish. There are inseam pockets and the coat ends at mid-thigh.
As for a modern touch, how about a front zipper, hidden by a central placket? This coat is great to play with topstitching, as I've done with the presentation model. That's the perfect way to highlight the construction details. As the coat is fully lined, it will look as good from inside as it does out.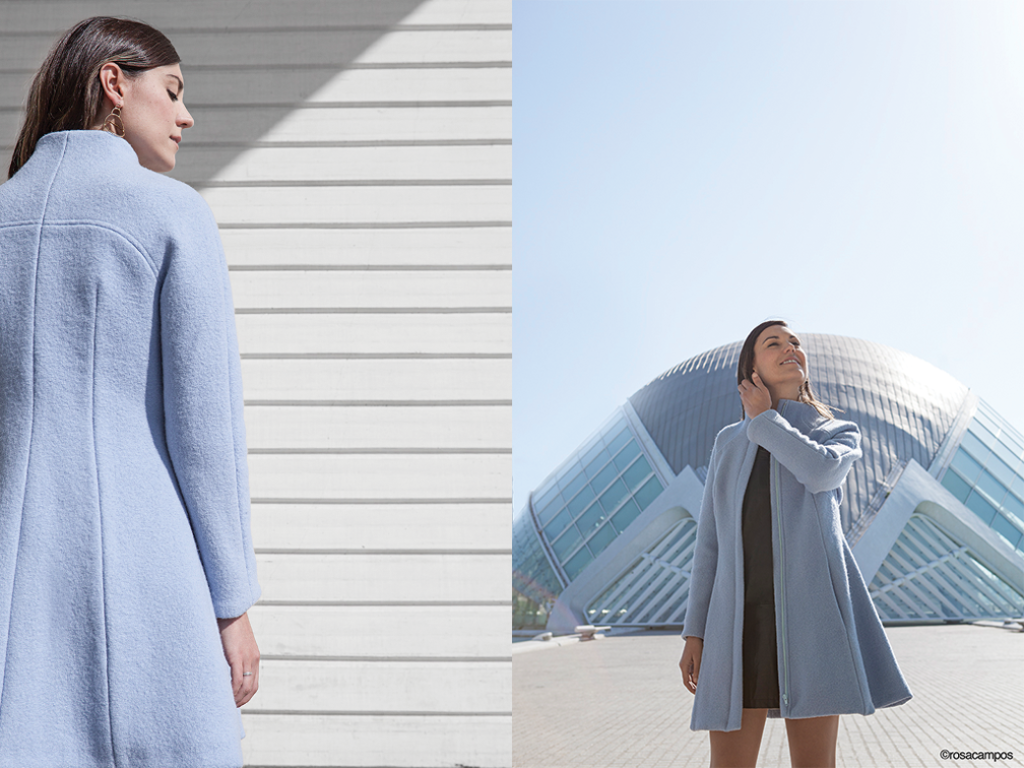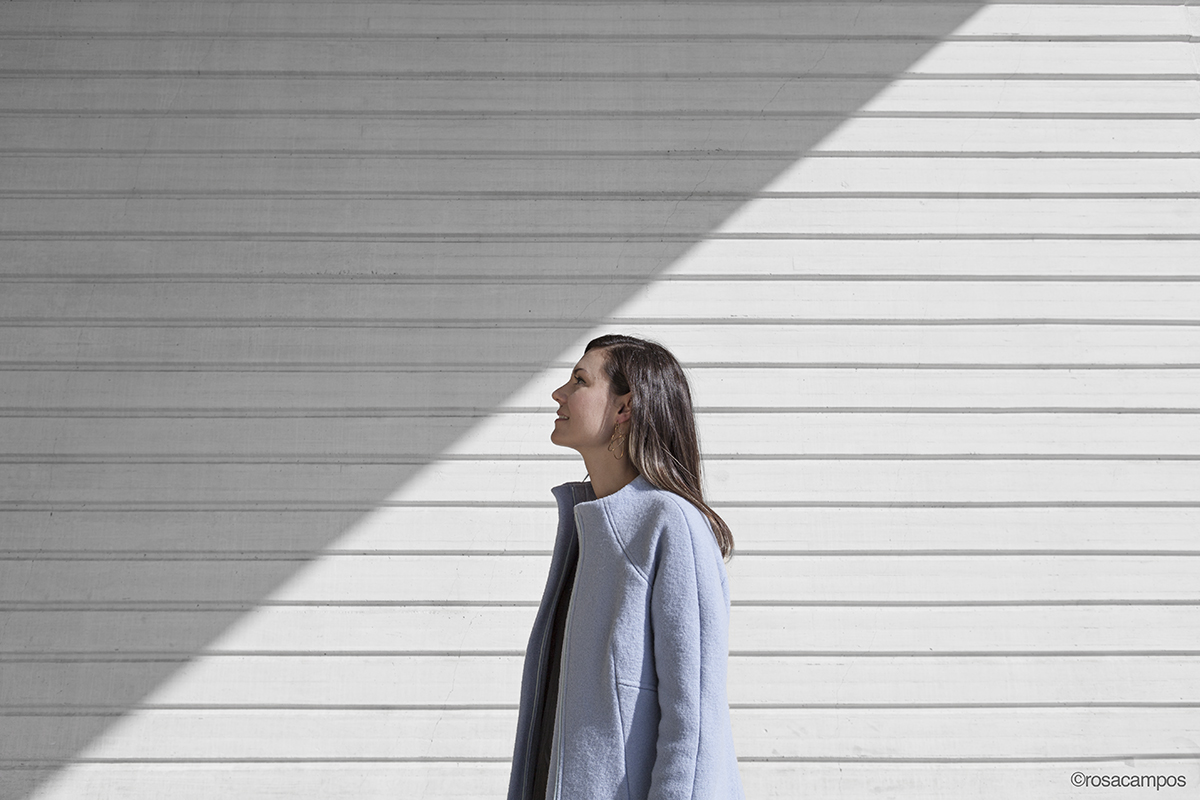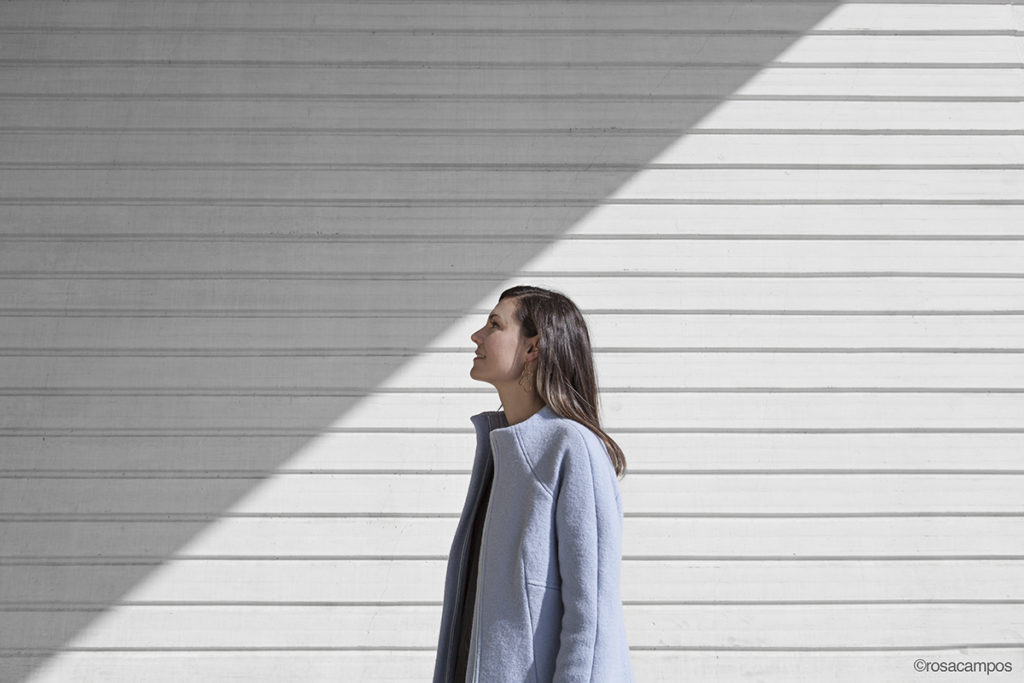 As for fabric, I recommend using medium to heavy wool fabric to keep the coat structured. You want the raglan sleeves to keep their shape at shoulders and the skirt part to stay flare. Here's a few examples of wool fabric you should look for: felt, boiled wool, Melton, tweed… The great thing with wool is that it loves being shaped with heat and steam. If you don't want to use wool, another option is medium to heavy weight wovens such as gabardine, brocade or twill.
Whether you choose a bright or neutral main fabric, a colorful lining is always a great idea: choose silk or Bemberg for a luxurious feel, or flannel for extra warmth. And make sure you don't skip interfacing! For this coat, I recommend using fusible weft interfacing. It will keep your fabric's drape while giving it structure.
Even if this pattern requires a great dose of patience, it's a great project for intermediate seamstresses as the darts and the raglan sleeves make it easy to fit and there are few tailoring techniques. So don't be afraid, grab your wool fabric, your Hemisfèric coat pattern and make yourself a pretty coat for winter! And as extra help, we'll share a tutorial next week…
– You can find the Hemisfèric coat pattern in the shop in both printed and PDF version. –