I LOOOOVE coats! I might have said it a few times now but it's true. And nothing pains me more than leaving in a city where coat wearing is almost optional (it's compulsory for a few weeks in January only). But I won't complain about sun and warmth…
Anyway, I love coats and a new coat pattern is always a great excuse to make at least a couple of prototypes and wearable muslins. For the Hemisfèric coat pattern, I wanted to offer a mix between classic and modern: a classic fit and flare shape that goes over a dress or a pair of denims allied to some modern details like the raglan sleeves and zipper closure. I hope you'll like the design! Here are some styling and fabric inspiration for you: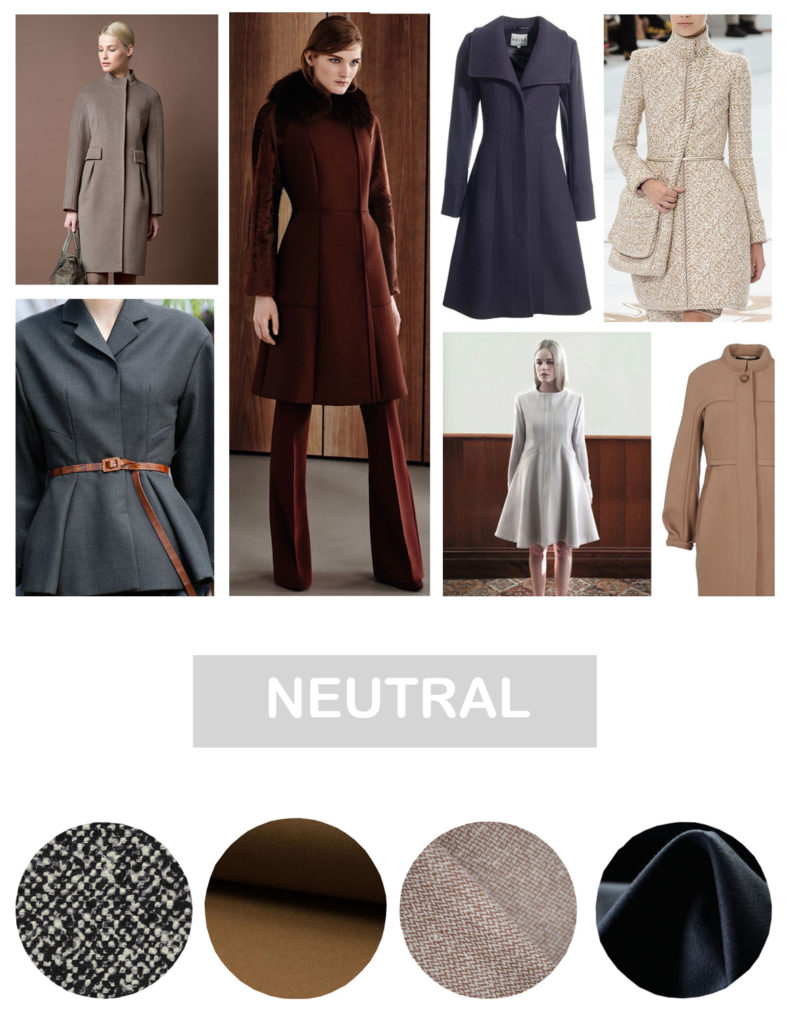 A coat is a piece you'll be likely to wear everyday for a couple of months so choosing a neutral fabric is always a good idea. Grey, navy, black, camel… these will go with everything and are perfect for a chic and timeless outerwear.
And you can always choose a bright lining, topstitching or a contrasting facing to bring a little fun to your coat.
---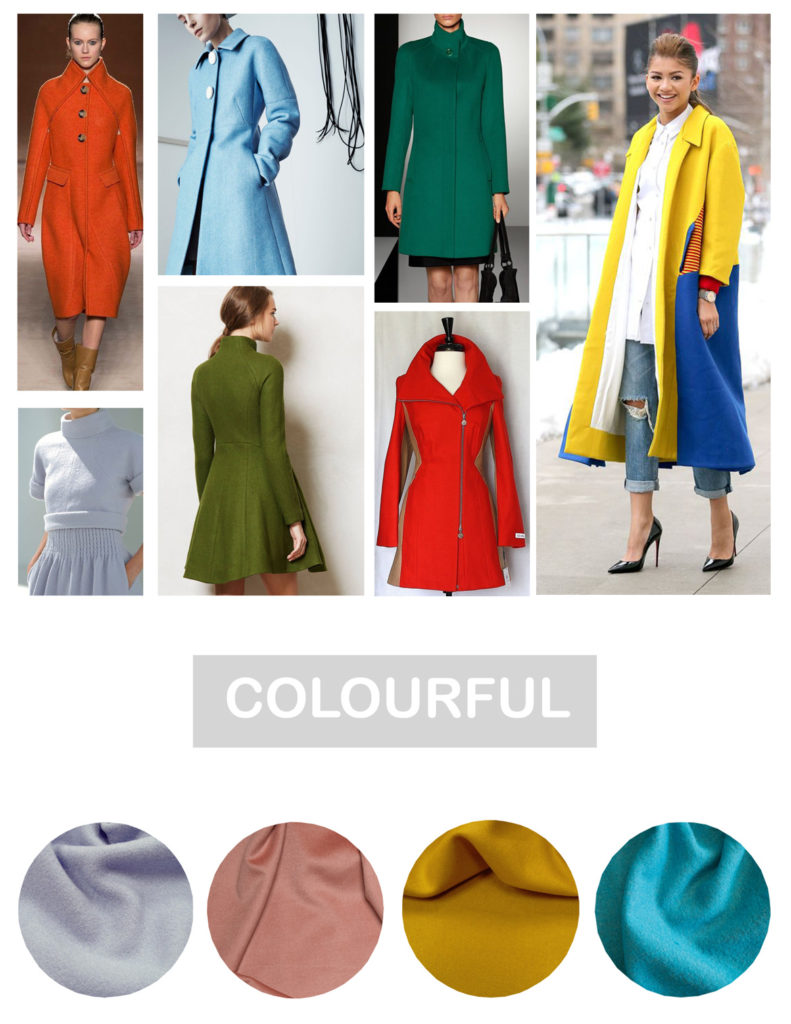 Another option is to go for a colourful fabric to brighten up any dark winter day! Nothing better to cheer you up than a bubblegum pink or pastel blue coat, am I right?
Personally, that's how I like my outerwear: with a pop of colour! You can also play with the style lines and choose a colorblock look (one neutral fabric and another one more saturated).
---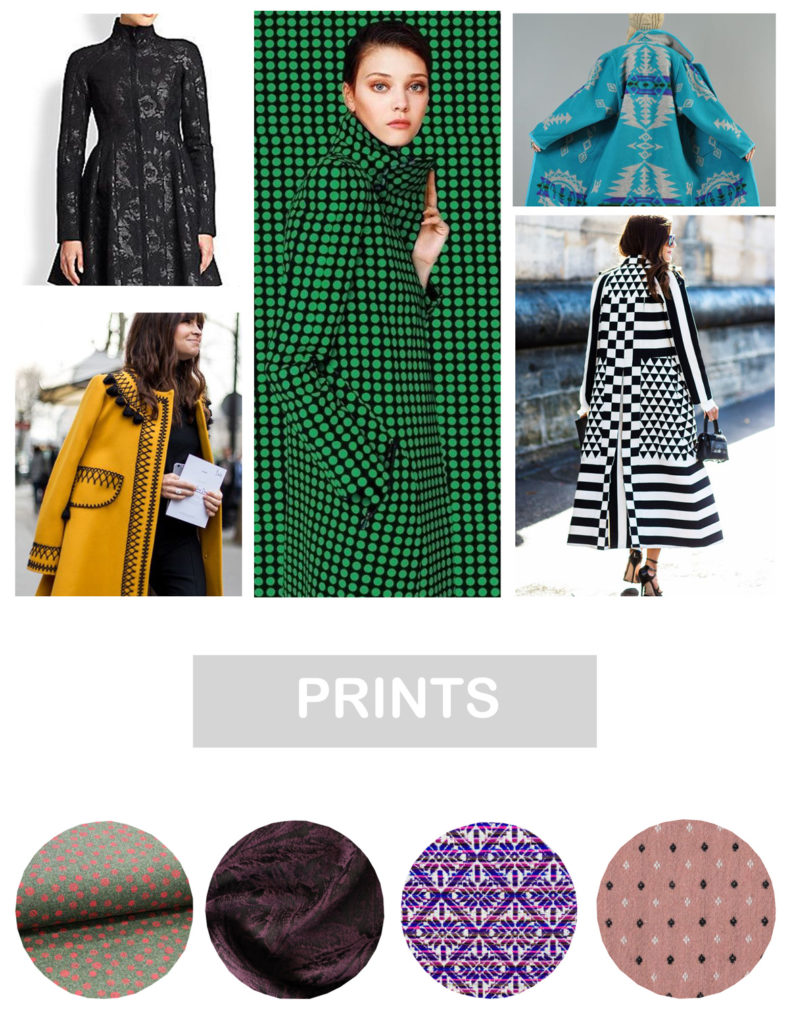 For the ones who love a one-of-a-kind look, why not choose a graphic fabric? Polka dots or animal prints will be easy to match, whereas a plaid will be more difficult but oh-so-pretty. You could also use trimmings on the collar, sleeves, zipper placket or hems or a brocade fabric for a party version.
Which style is your favourite? Neutral, colourful or prints? Let me know what kind of fabric you'll use for your Hemisfèric coat…