Another easy way to change your Onil blouse is to lengthen the sleeves, that will make the blouse perfect for winter!
Note: if you are going to made some modifications to your pattern, it's easier to do without seam allowances. The A4 and A0 pattern files have a specific "cutting line" layer for each size, with no seam allowances. Then add your 1,5 cm or 5/8″ seam allowances to the finished and modified pattern pieces.
ONIL HACK #3: LENGTHEN THE SLEEVES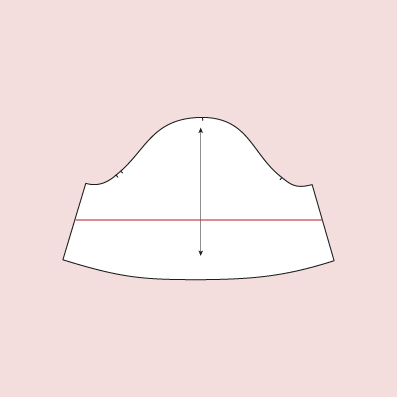 1.Draw a line perpendicular to the grainline on the sleeve piece (more or less in the middle of the side seam). Cut along the line.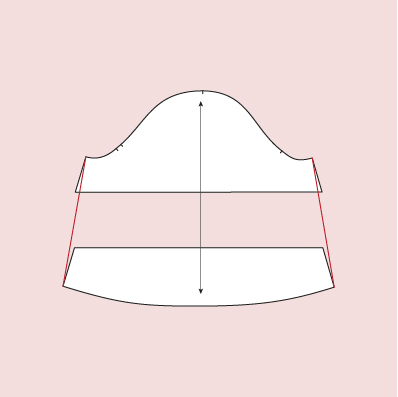 2.Add the desired amount between the two pieces (between 25 and 30 cm – 10″ and 12″ for a long sleeve to the wrist). Join the underarm and bottom edge of the sleeve. Then add the seam allowances needed.
YOU DON'T HAVE THE ONIL BLOUSE PATTERN? GET IT FOR FREE HERE!