Another easy way to change your Onil blouse is to shorten the sleeves and lengthen the blouse to make it a cute A-line dress.
Note: if you are going to made some modifications to your pattern, it's easier to do without seam allowances. The A4 and A0 pattern files have a specific "cutting line" layer for each size, with no seam allowances. Then add your 1,5 cm or 5/8″ seam allowances to the finished and modified pattern pieces.
ONIL HACK #3:  A-LINE DRESS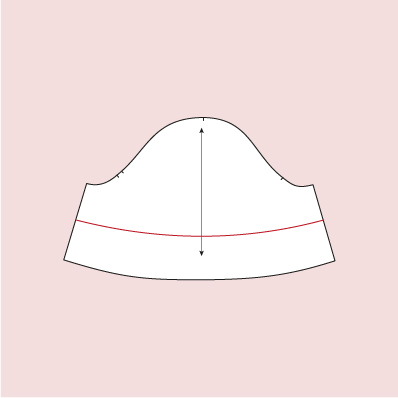 1.Draw the new hem line on the sleeve at your desired length. Make sure you follow the curve.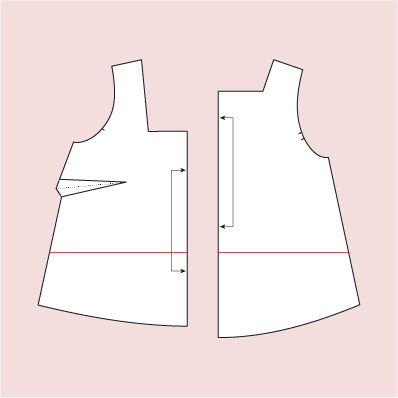 2. Cut the front and back pieces on the "shorten/lengthen here" line.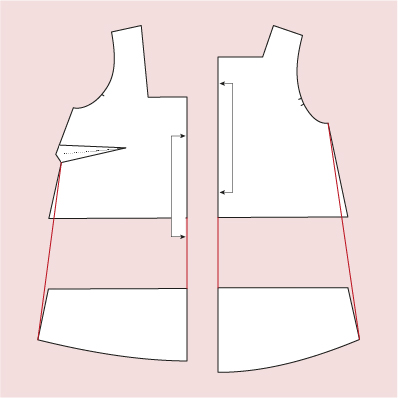 3. Separate the pieces with the same amount to the desired finished length. Join the armhole (or the bottom of the dart for the front) to the hem.
YOU DON'T HAVE THE ONIL BLOUSE PATTERN? GET IT FOR FREE HERE!