When designing the
Sorell trousers
, I thought they would make a great pair of shorts as well. This is such an easy variation to make: just cut the legs  above the knee ast desired length.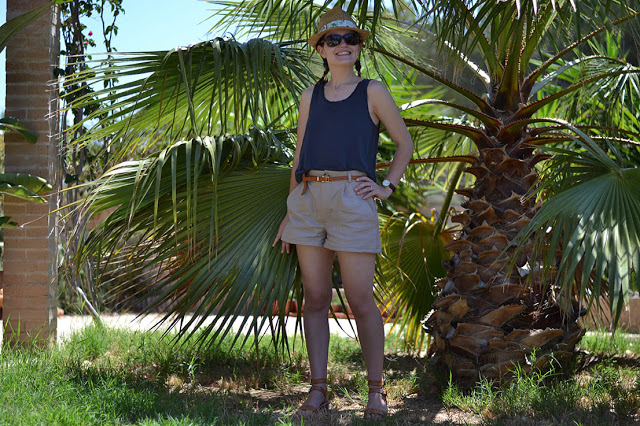 I like my shorts short so I cut mine about 8 cm below the crotch seam, including the 4 cm hem. I also added about 2 cm to the side seam at the hem to get them a little bit wider around the thighs.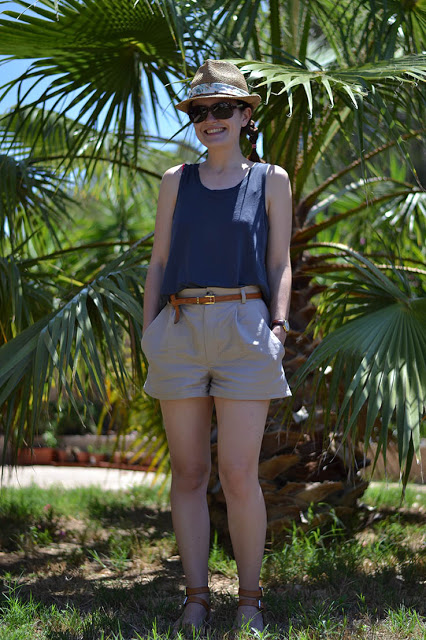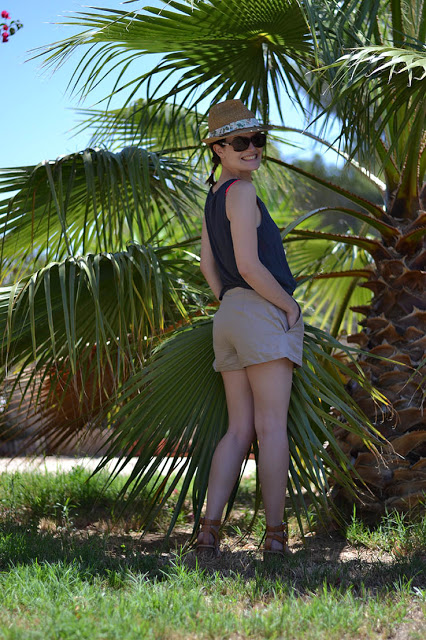 I used linen for this version, it wrinkles a lot but is very comfortable to wear when it's so hot like now. I really like the safari feel they have.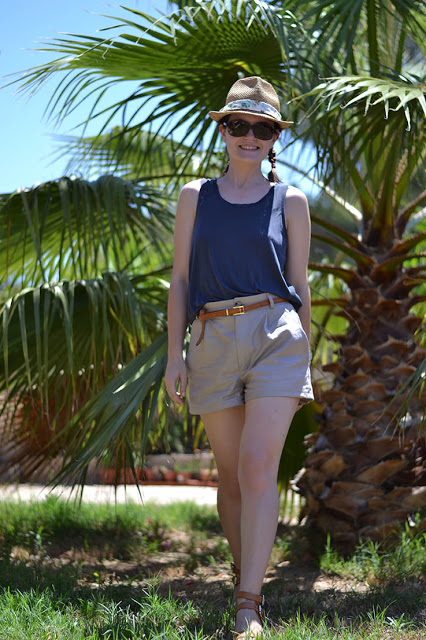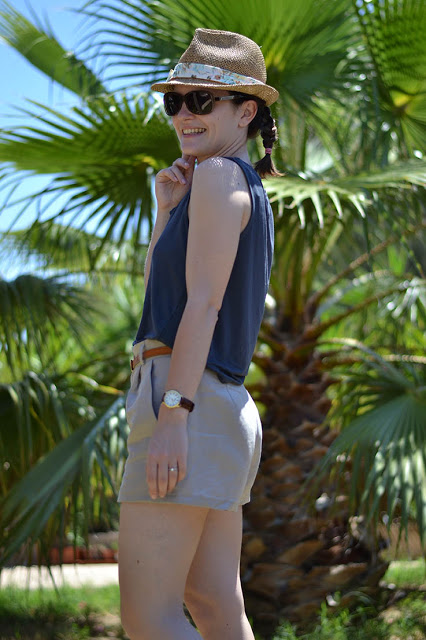 If you want to see a denim version, head over to
Anne
's blog. Inspired by her version, I didn't add the back pockets either 😉