I've not been idle since the release of the new patterns, the
Xerea dress
and
Sorell trousers
. I'm already designing the next patterns and I've also taken some time to sew summer graments.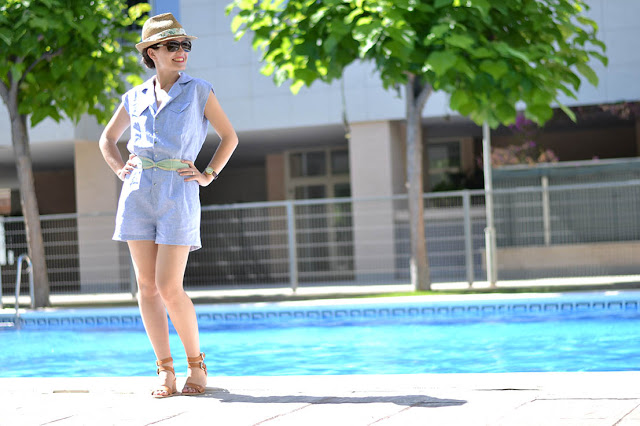 When Géraldine of République du Chiffon released her new summer collection, I fell in love with the Dominique jumper and the Juliette shirt, so I ordered them on the very first day.
I started with the Dominique jumper and made just one change: instead of the long legs, I cut the pattern pieces as a short.
I knew I would wear it more easily if it was short, as we have a very very warm summer here.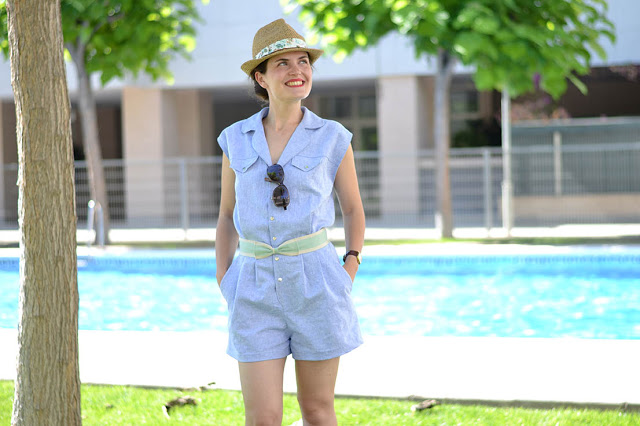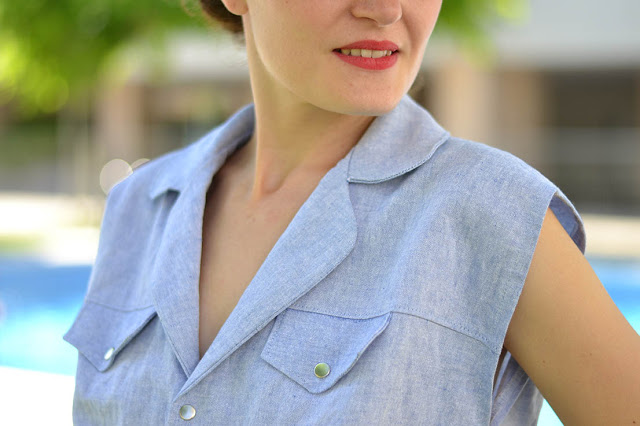 It was my first garment from RDC patterns and I chose the size according to the measurements, size 36. I could have used the smaller one as it's a little bit too big (I have to wear it with a belt and it makes some pleats around the waist, not very nice). So for the next one, I'll go with size 34 and reduce the bodice length just a tiny bit as I'm way shorter than the height its designed for.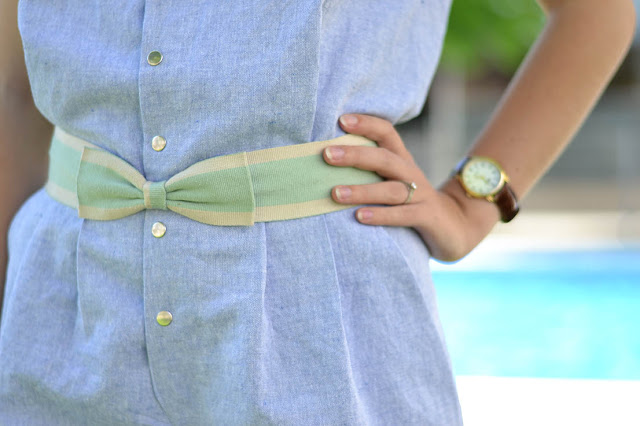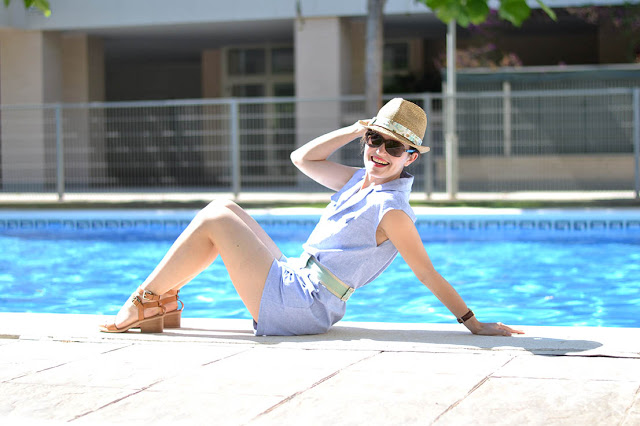 Other than than, I'm happy with my Dominique! The light blue linen I bought is perfect for summer, I managed to hammer the snap-on buttons quite well and I love the short version: I find it playful and elegant at the same time.Very soon I'll show you the Juliette shirt I made…