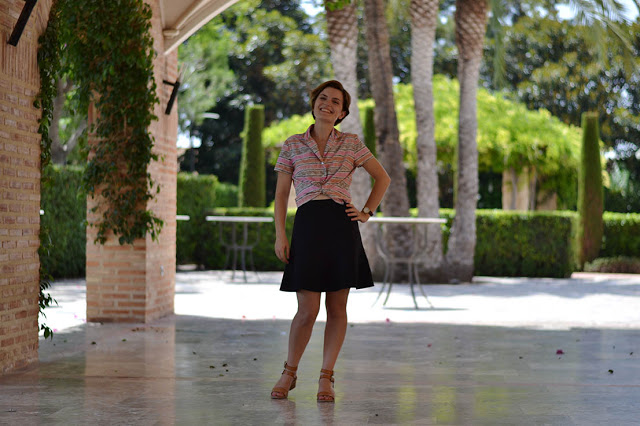 The
Juliette shirt
is the second RDC pattern I make and it's as good as the first! Last month I made the Juliette shirt pattern and only had time to take pictures last week. But I've been wearing it quite a lot during the summer.
From the moment I saw the collection preview on Instagram, I knew I was going to order and sew this shirt. I loved the styling (I like to wear it tied up as well) and I was lacking some tops in my wardrobe.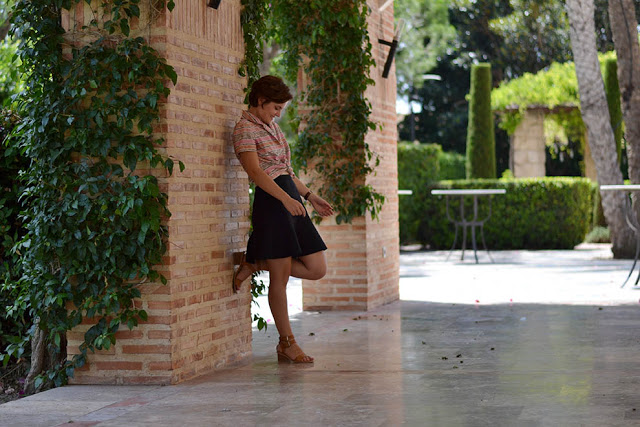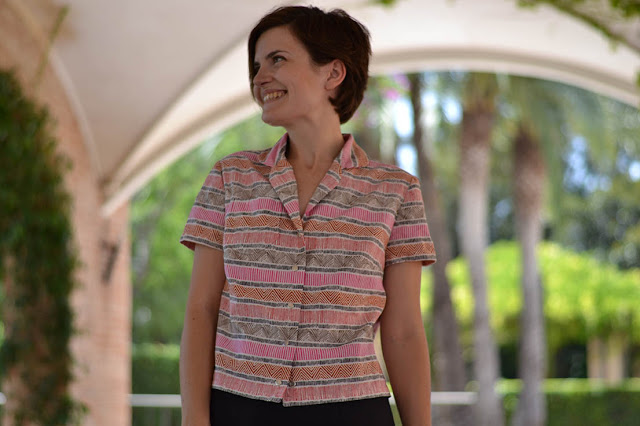 The only change I made was to shorten the shirt as I wanted more of a cropped style. As for the
Dominique jumper
, I could have gone one size smaller but it's ok.
The fabric is cotton from my local shop: I really liked the tribal stripes.
I found the pattern easy to make and instructions are detailled. I'm planning on make more…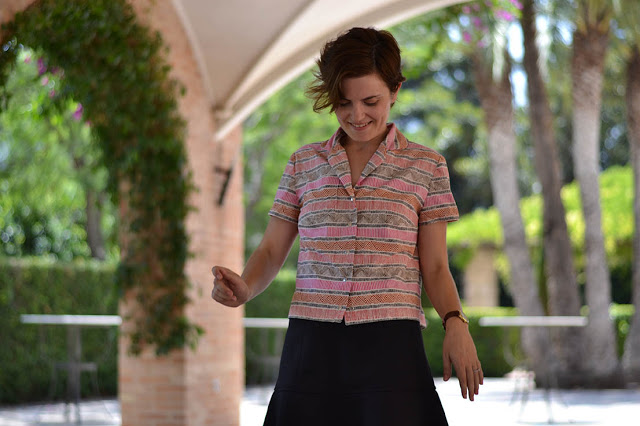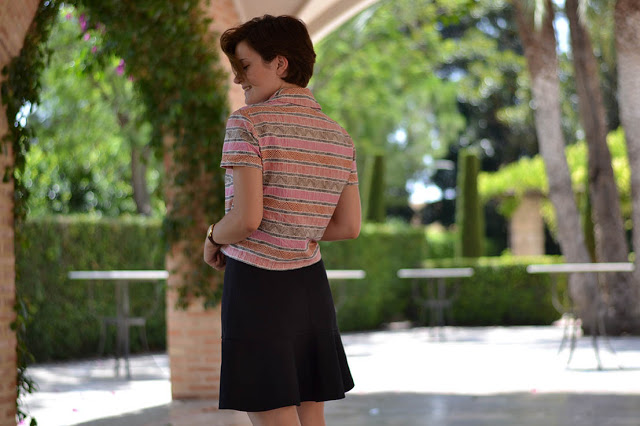 I'm wearing it with an
Alameda
skirt in neoprene (I need more Alamedas!).