I've been meaning to write a tutorial on how to sew the pockets of the
Xerea dress
for quite some time now. I know that some of you also requested it as these pockets are not set the usual way and they can be tricky.
So here we go, a step-by-step photo tutorial on the Xerea pockets: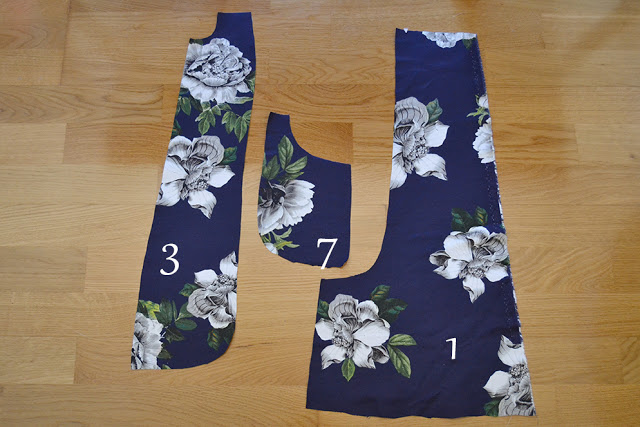 Here are the pieces involded in the pocket construction:
– 1 Front (it can either from view A or view B. If you're making view A, remember to stitch the dart before).
– 3 Side Front
– 7 Pocket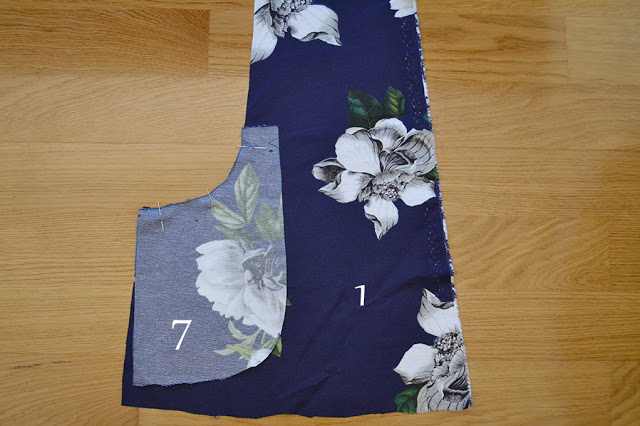 1. With right sides together, pin the pocket (7) to the front (1), matching the marks.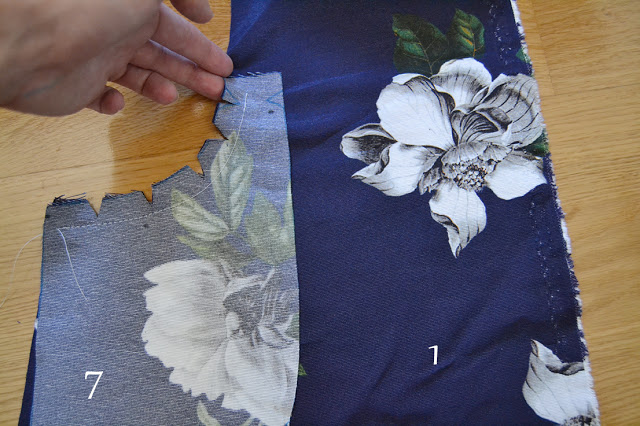 2. Stitch along the pocket curve. Notch the seam allowances. Clip the seam allowances at the top mark.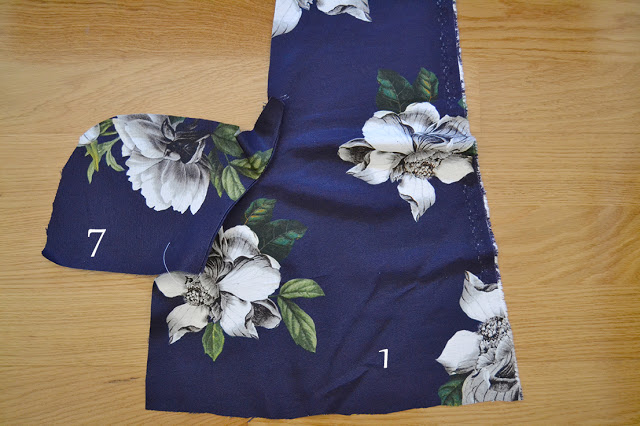 3. Press the pocket seam flat (you can understitch the seam allowance if you want). Open the pocket like on the picture.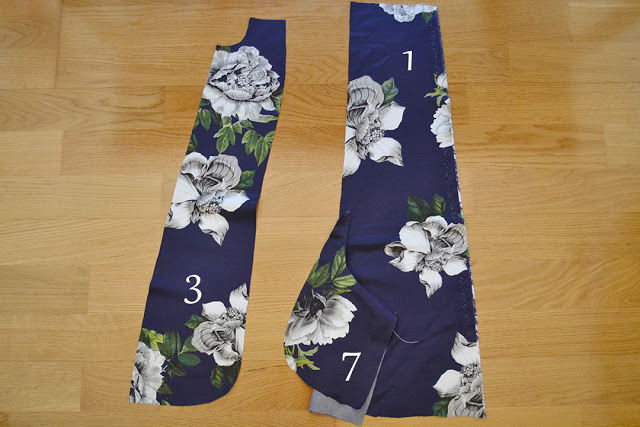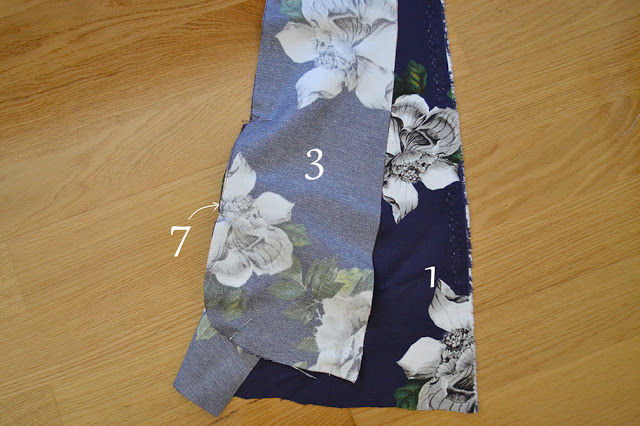 4. We are going to stitch the side front (3) to the front/pocket piece. With right sides together, pin the side front (3) to the front/pocket. Start pinning from the top, side front to front and when you reach the pocket, continue to pin to the pocket curve as if it was one unique piece, matching the marks. Stitch.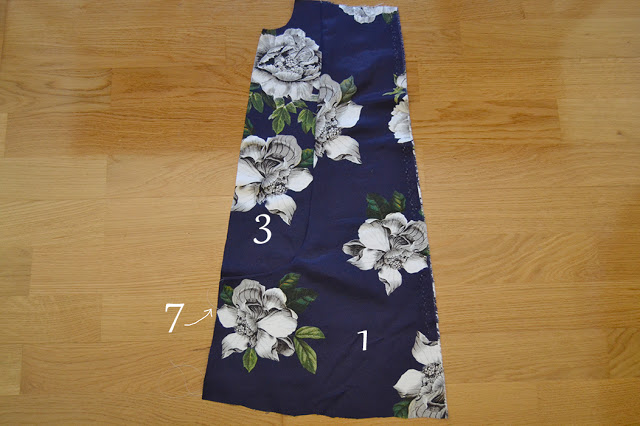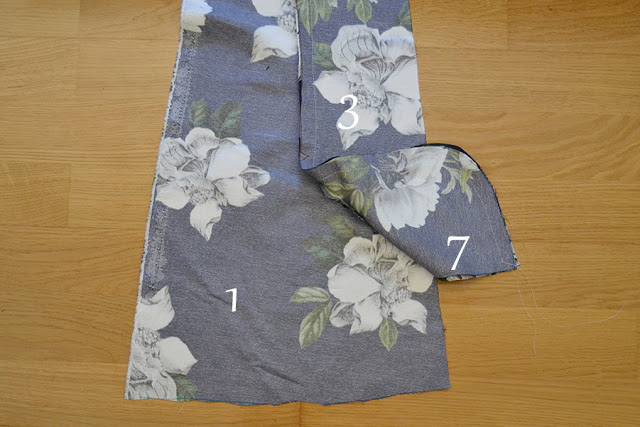 5. Place the pocket inside and press the pocket opening flat and the seam allowances toward the front. Trim and finish them.I hope this will help you. It's a difficult step to photograph but if you make a pratice pocket before sewing your Xerea, I'm sure it will be easier to understand.
If you have any questions, feel free to ask.
Best,