The day I release new patterns is always stressful, and today is no exception! During the last months, I've been working very hard on these 3 new patterns and I'm so happy (and a little bit anxious) to introduce you to the Reina shirt, the Safor skirt and the Saler jacket!
These 3 patterns have been designed as a mini collection: each piece can be worn individualy or as a complete outfit. Depending on the version and the fabric you choose, they can all be dressed-up or casual. I wanted classic pieces but with a twist, easy to wear on a daily basis or for a special occasion and that can be mixed with lots of other garments.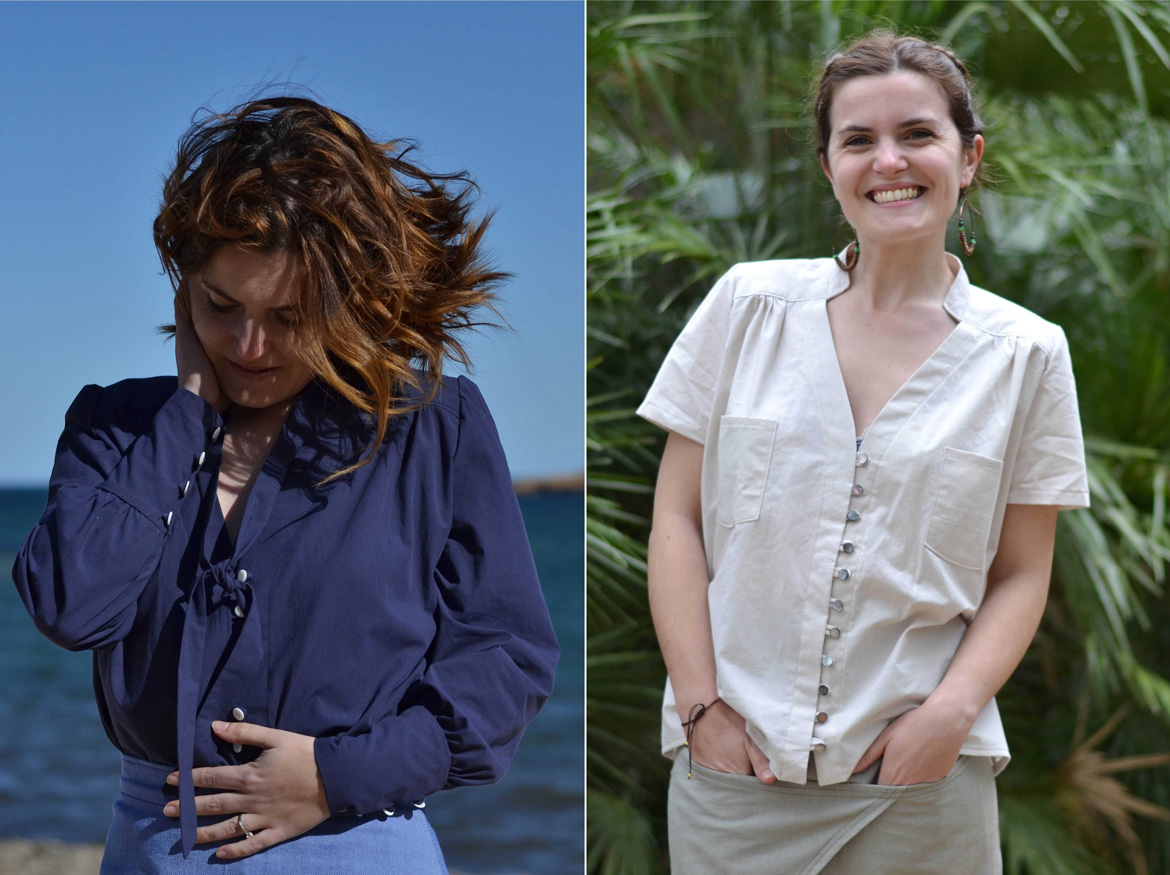 The Reina shirt was inspired by Victorian blouses, with loops fastenings and high cuffs. Wide, with a longer back and deep V-neckline, it can be worn with a skirt or pants quite easily.
There are two options: View A has a tie collar and long sleeves whereas View B is perfect for summer days with short sleeves, mandarin collar and small pockets.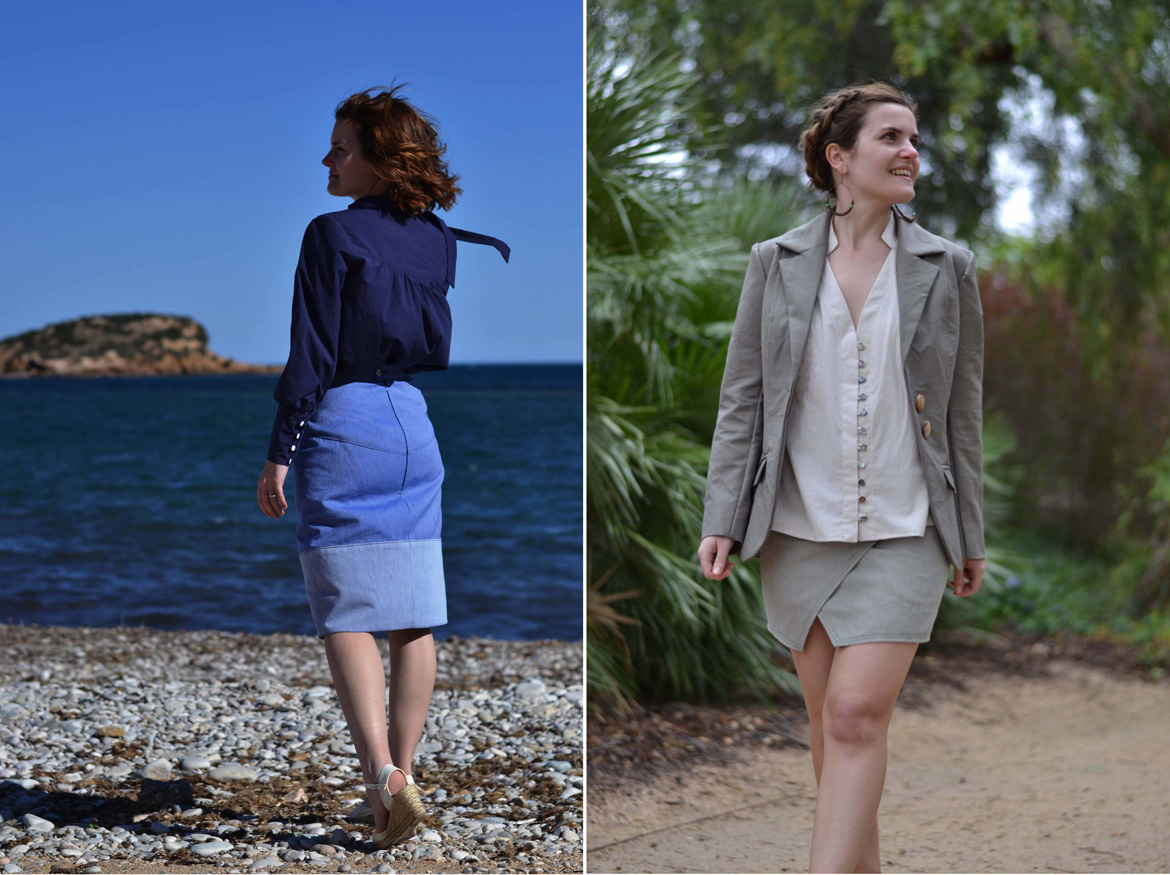 A faux-wrap skirt, the Safor skirt is very modern yet has a classic feel. With the yoke following the body curves and two lengths option, it's versatile, elegant and confortable.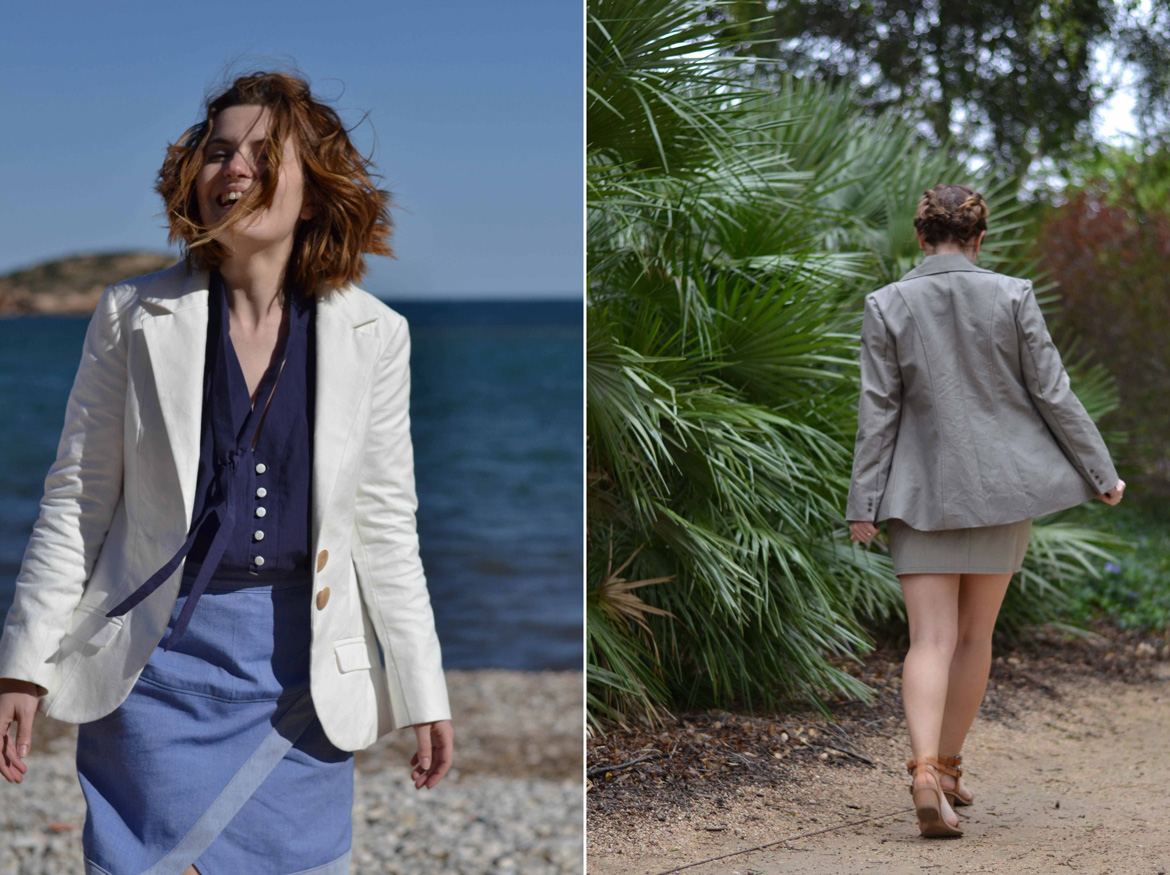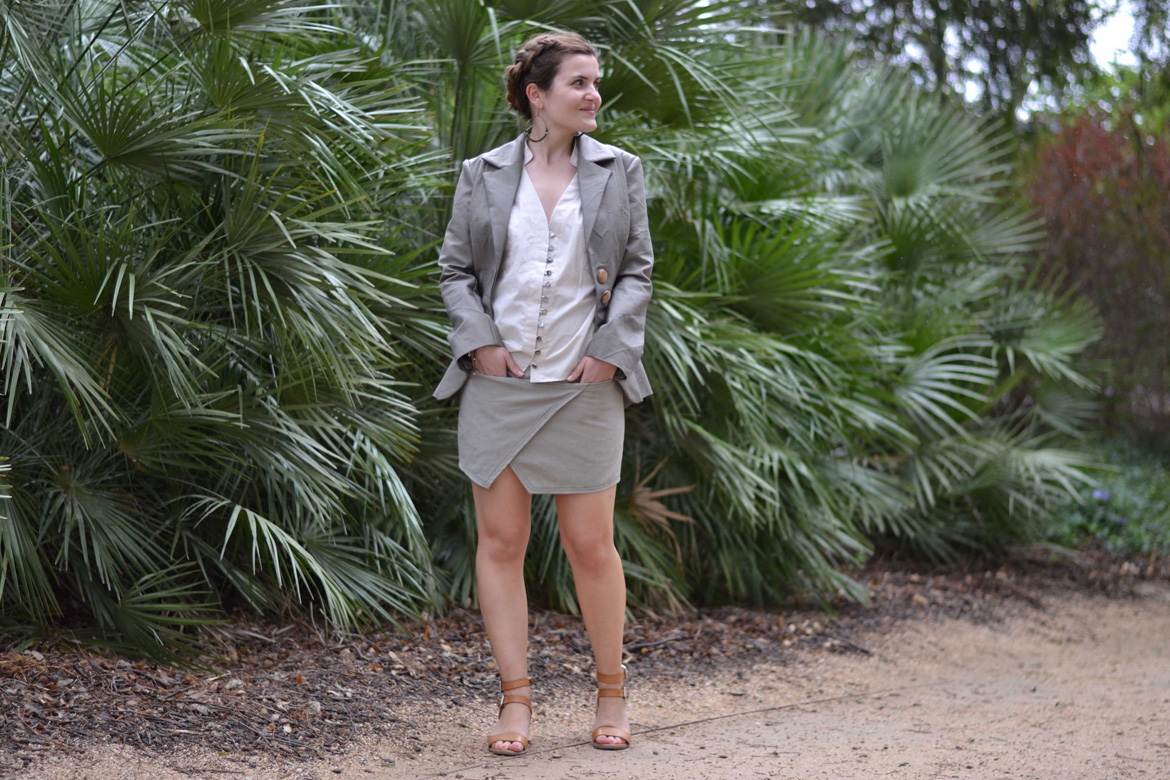 Finally, the Saler jacket will be perfect all year-round and it just goes with everything. Classic tailored shape with princess seams, flap pockets and two pieces sleeves with button vent, it's the perfect challenge for seamstresses.
You can find the Reina shirt, the Safor skirt and the Saler jacket in the shop!
I hope you'll like these new patterns and I'll be coming back during the week end and next week with details on each pattern.
Fabric credits: all fabrics are from Les Trouvailles d'Amandine.