The Fashion Revolution movement is taking place this week, on the anniversary of the Rana Plaza factory collapse on 2013. Fashion Revolution believes in a fashion industry that values people, the environment and creativity. Feel free to check their webpage to know more about their mission and how you can participate too.
On our side, we want to take part in this revolution, even if it's just with a little tutorial. We'll show you a fun and creative way to use patchwork and upcycling to make new clothes. Why ? Because we buy way too many clothes (and fabric !). And to produce these fabrics, people and the environment suffer as a result of the way fashion is made, sourced and consumed. We thought it would be a great idea to use used clothes to make a new Denia blouse.:)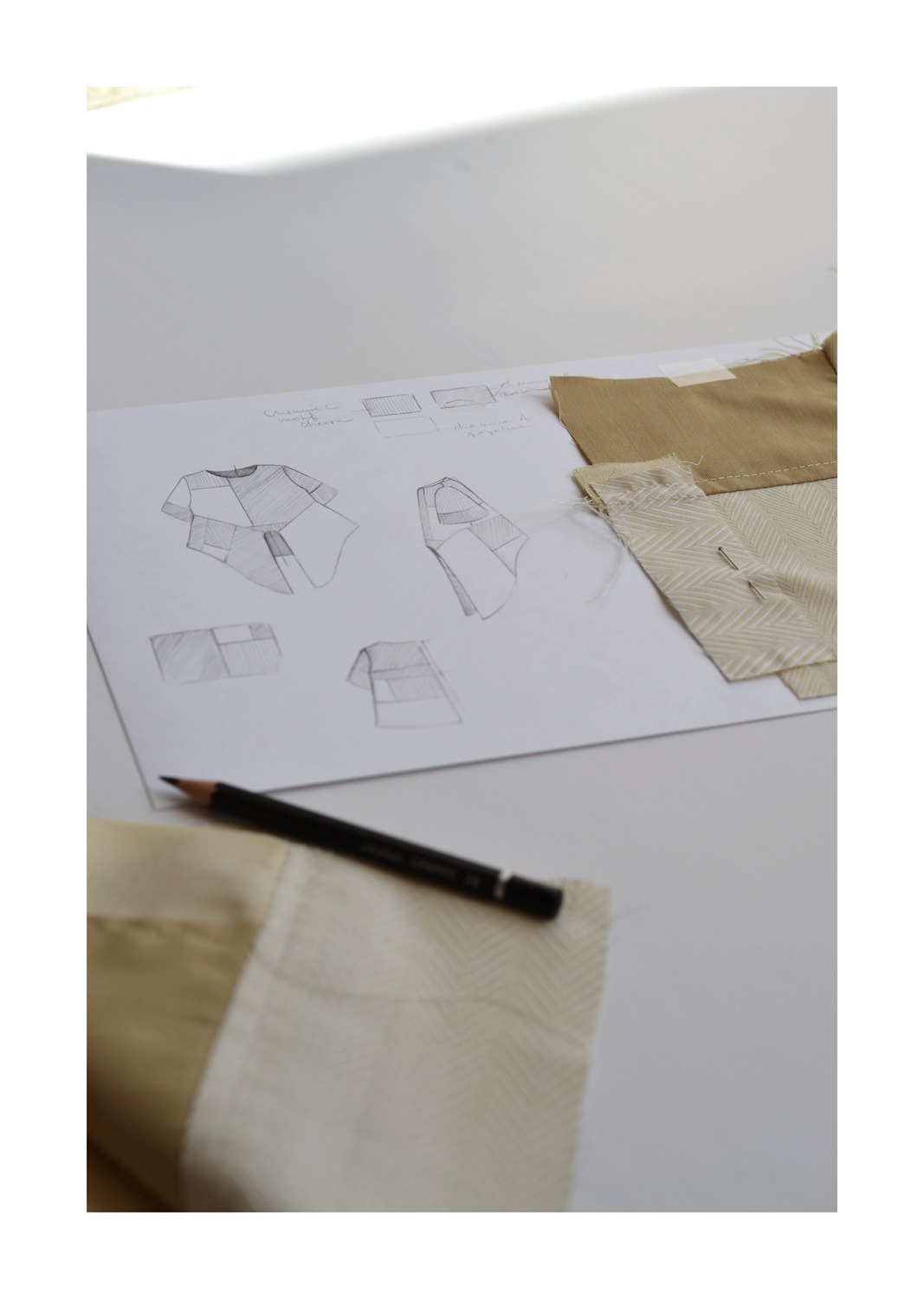 To make this sewing project, you'll need the following:
Used shirts. It can be your husband's (or brother, boyfriend or dad) old shirt or from a second hand shop. The bigger the better ! Choose them with similar weight and drape, it will be easier to sew. For mine, I choose 3 shirts with contrasting textures and similar tones (ochre, vanilla and cream). They come from a second hand shop and are very big (size XXXL! We could have fitted 3 Lucile inside!).
Thread. Matching colour or contrasting, that's your choice.
Sewing machine and serger. If you don't have a serger, no big deal. We haven't use dit here, but it gives a nice finish to your garment's seams.
The Denia blouse pattern or any simple pattern with few pieces. For those who don't know the Denia pattern, it's a simple and loose-fitted blouse. It has a round neckline, short sleeves with cuffs. It ties in the front and buttons in the back.
—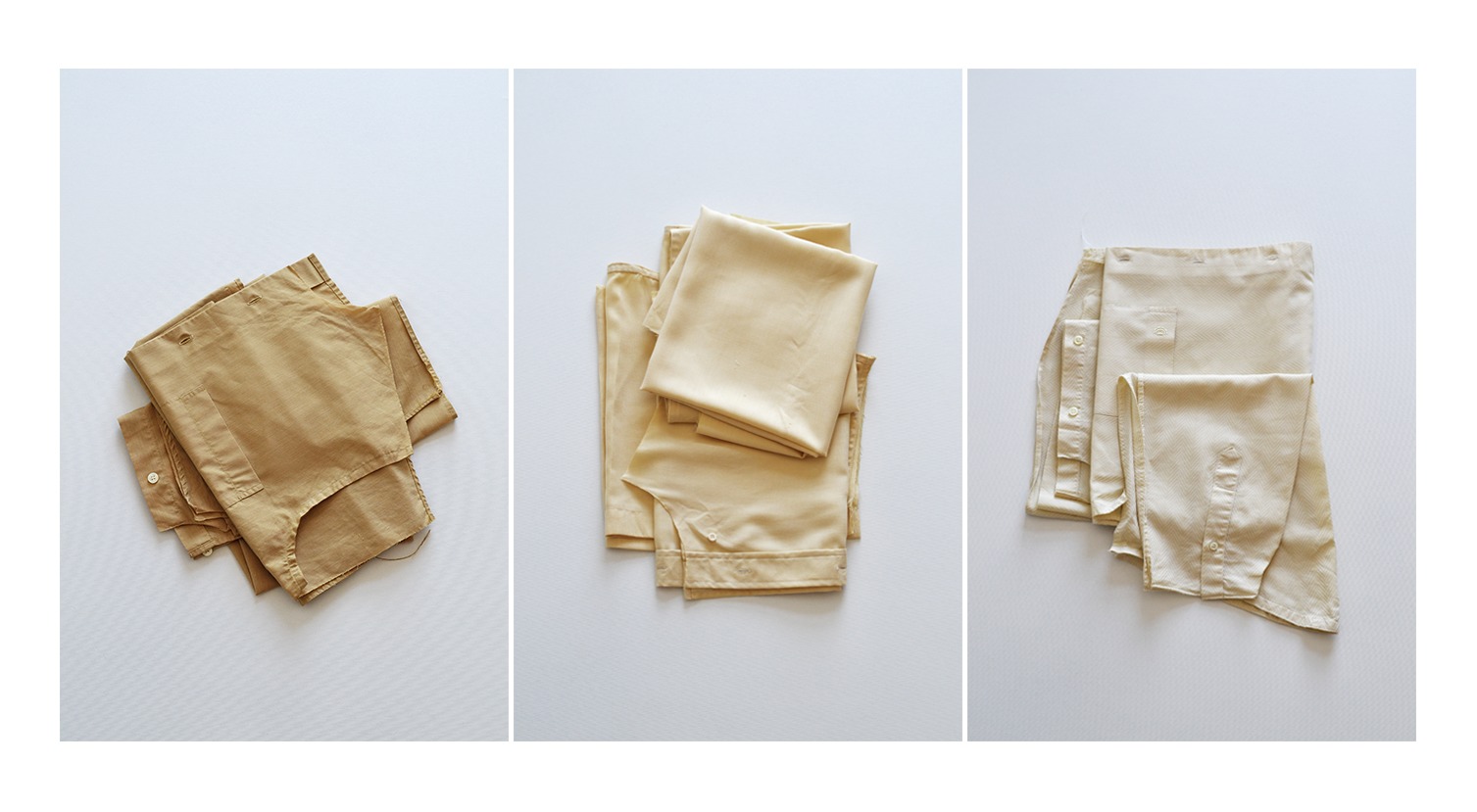 1/ Choose the shirts you're going to use based on weight and drape, but also colour, texture and patterns. Select 3 to 6 different fabrics. Stripes, checks, florals, dots, plain colour… don't be shy and experiment to create a unique patchwork.
—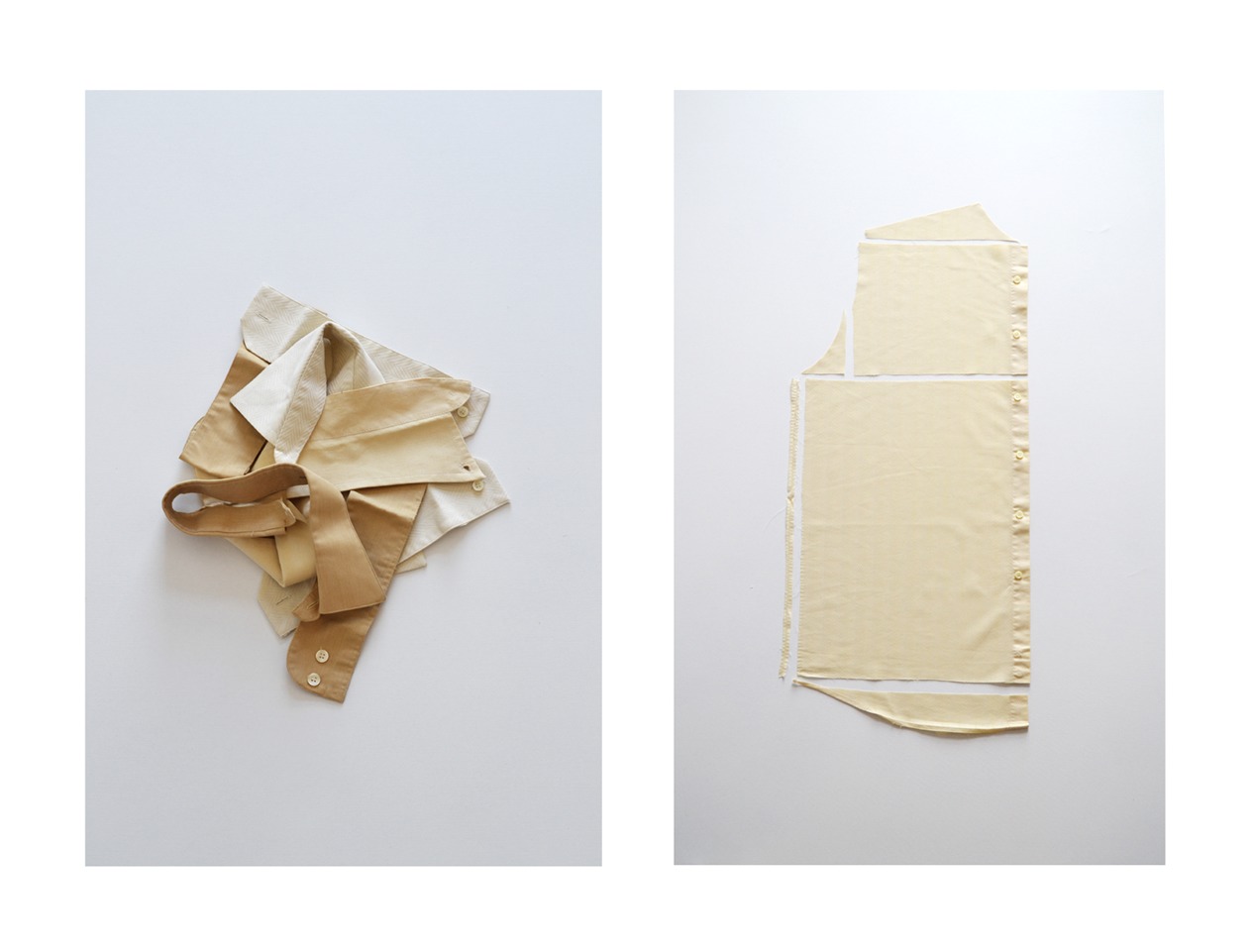 2/ Cut the shirts along the seams and keep the big pieces : front, back and sleeves. You can keep the yoke, collar, cuffs and pocket if you want to add cool details or for another project. Make sure the fabrics are pressed before cutting. Cut the principal pieces into rectangles as big as possible.
—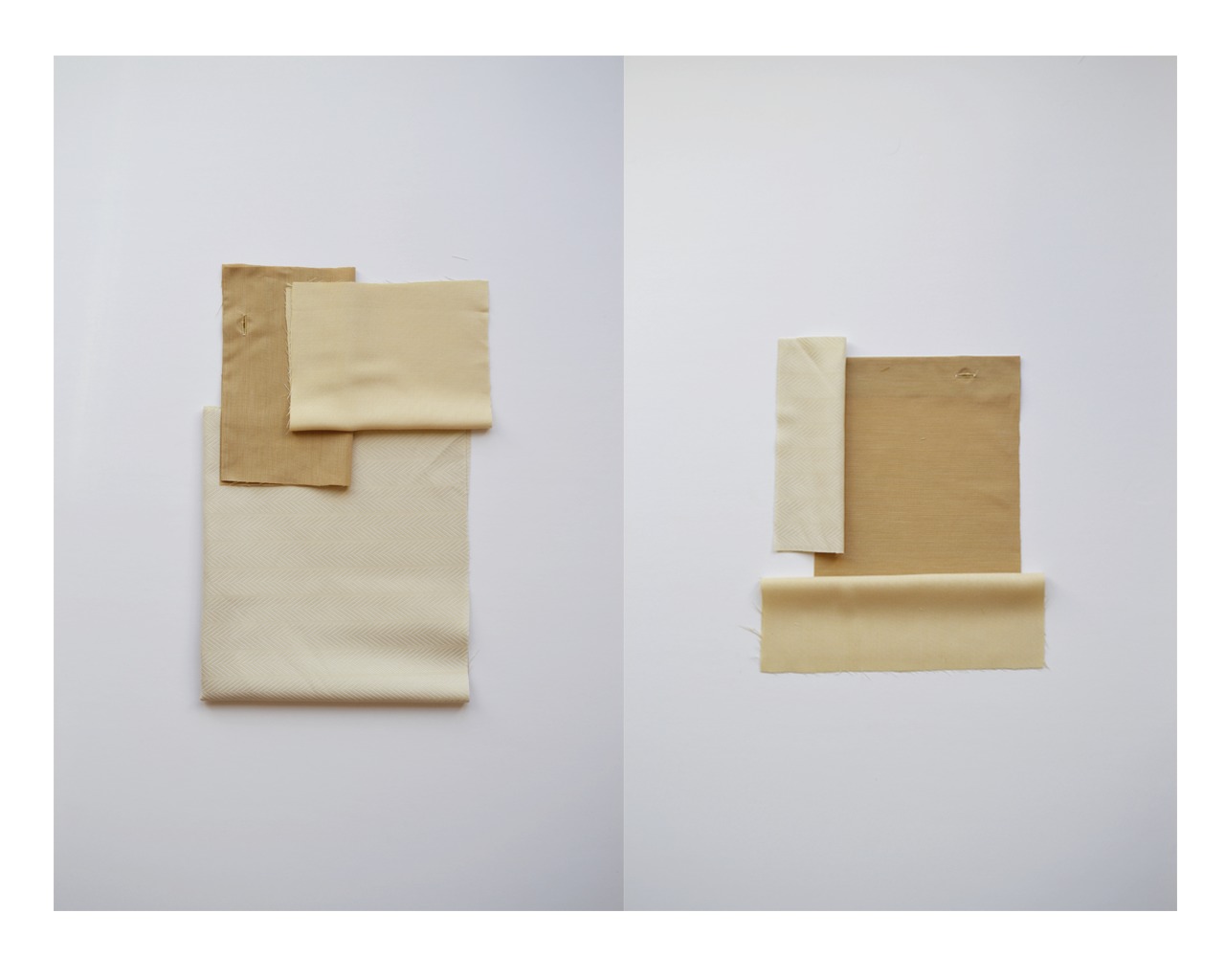 3/ Prepare the patchwork. Play with the different fabics: take the rectangles and place them together to see what combination you like best. It can take some time to find a balance between the fabrics: drawing a sketch can help you with the composition as well as making samples of the patchwork.
—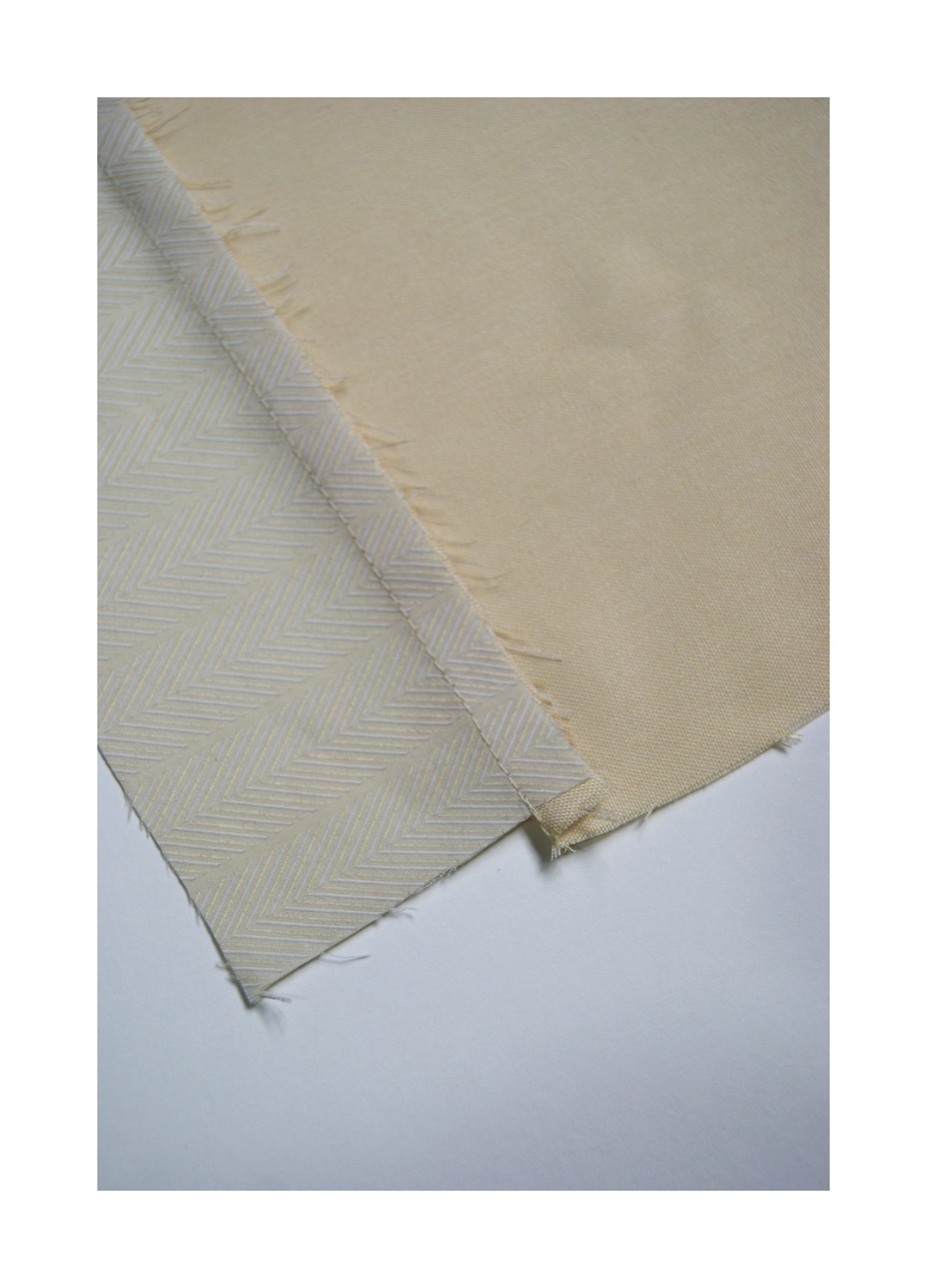 4/ Sew the patchwork. With right sides together, sew the smallest pieces together 1 cm from the edge. Press the seam allowances to one side and topstitch them. Continue sewing this block to the next fabric rectangle until you have pieces big enough to fit the pattern pieces.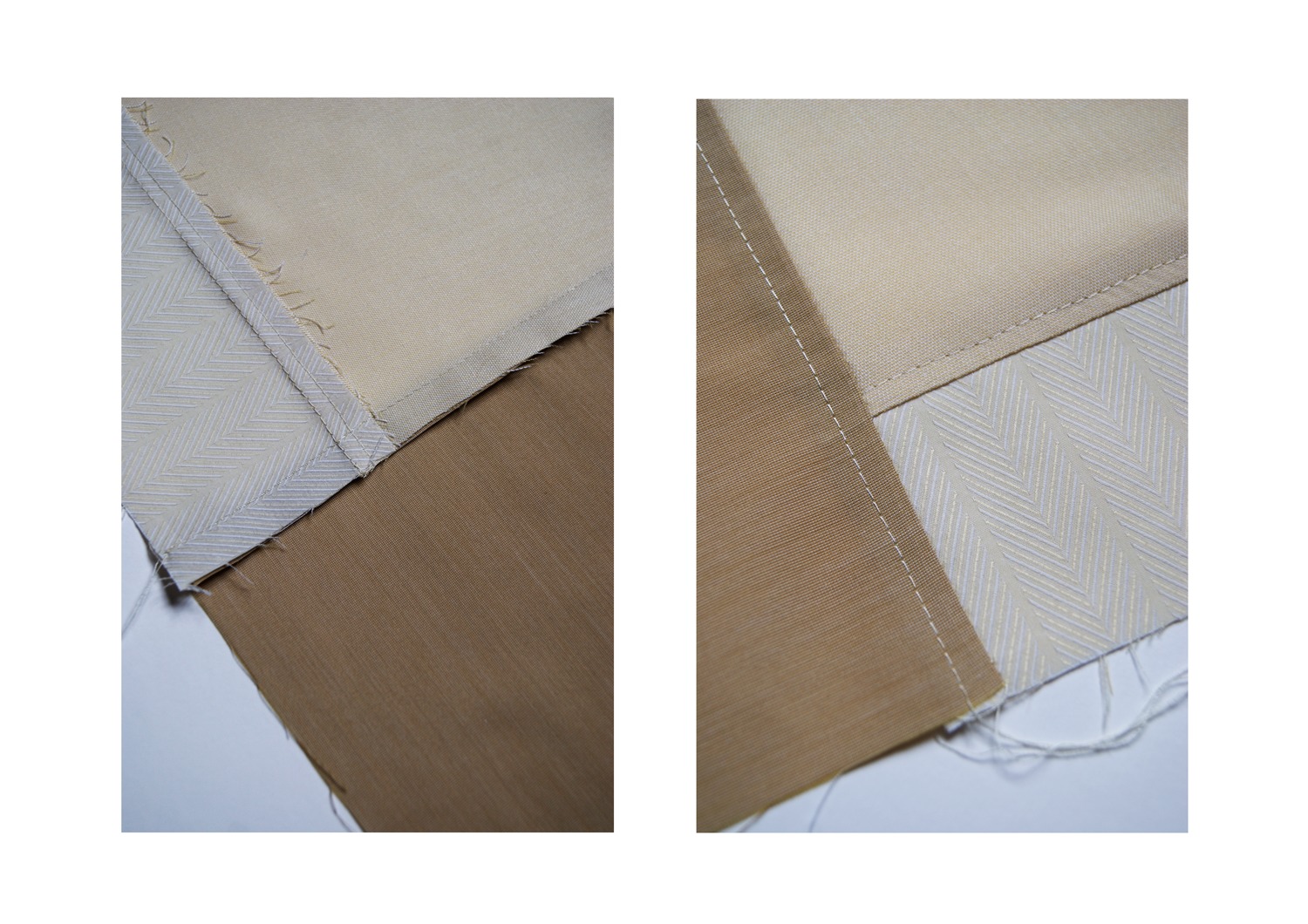 If you have a serger, use it to finish the seam allowances. You could also use a zigzag stitch or bind the seam allowances. I have left the seams raw but the topstitching will prevent them to fray too much.
—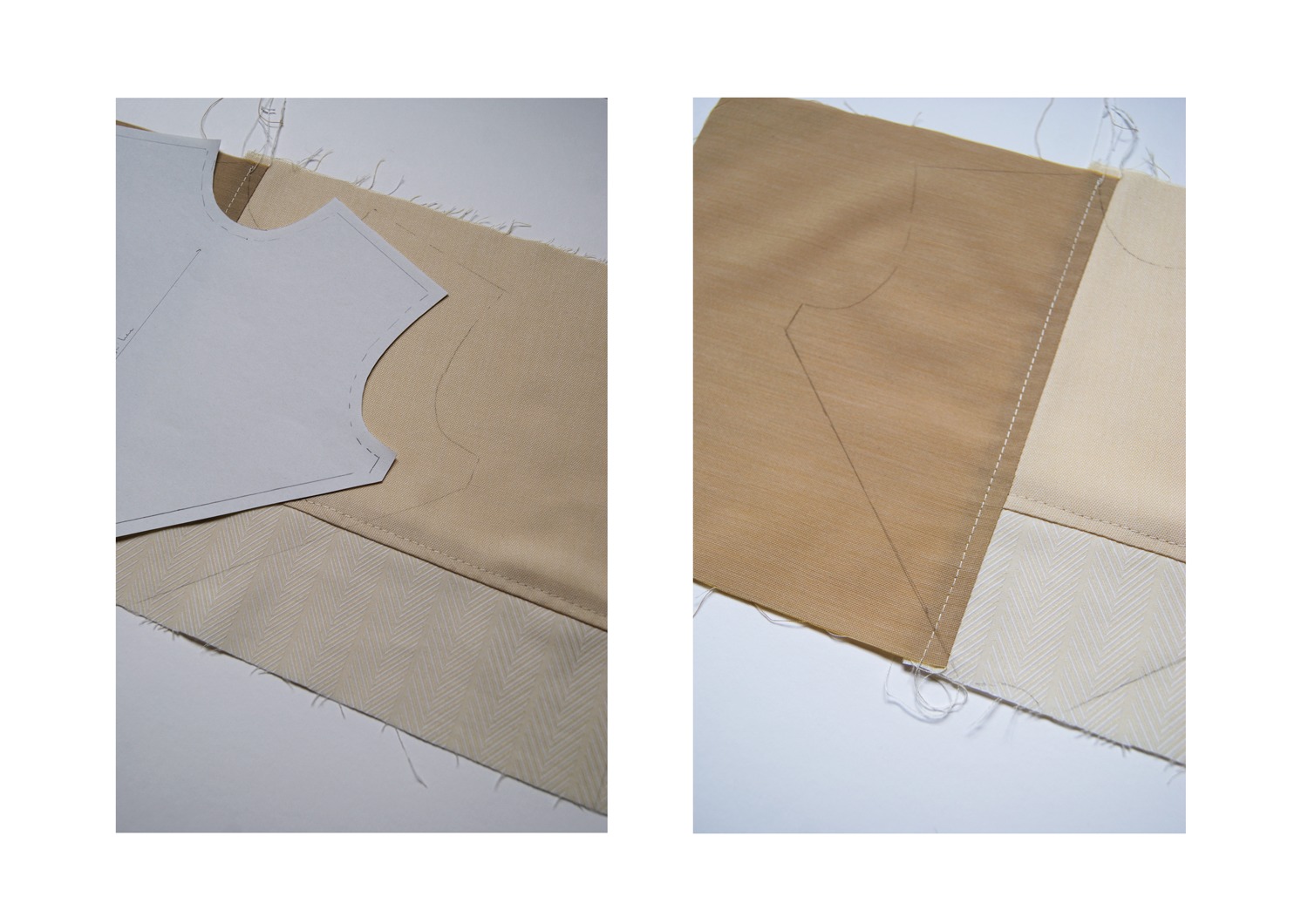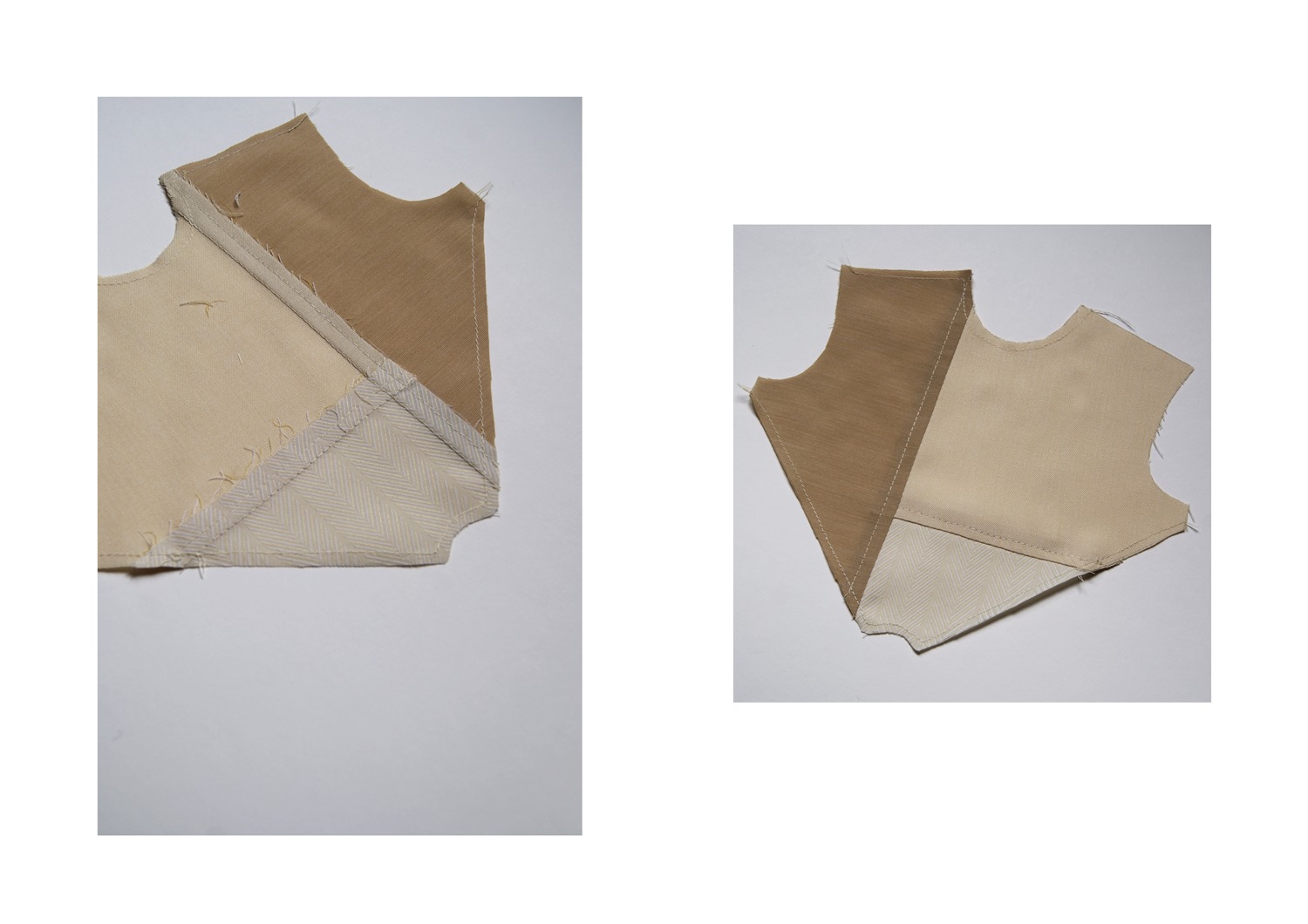 5/ Place the pattern pieces on your blocks and trace them. Once the pieces are cut, you can staystitch around them to make sure the patchwork seam allowances stay in place. Then, you just need to follow the instructions to sew the Denia blouse.
—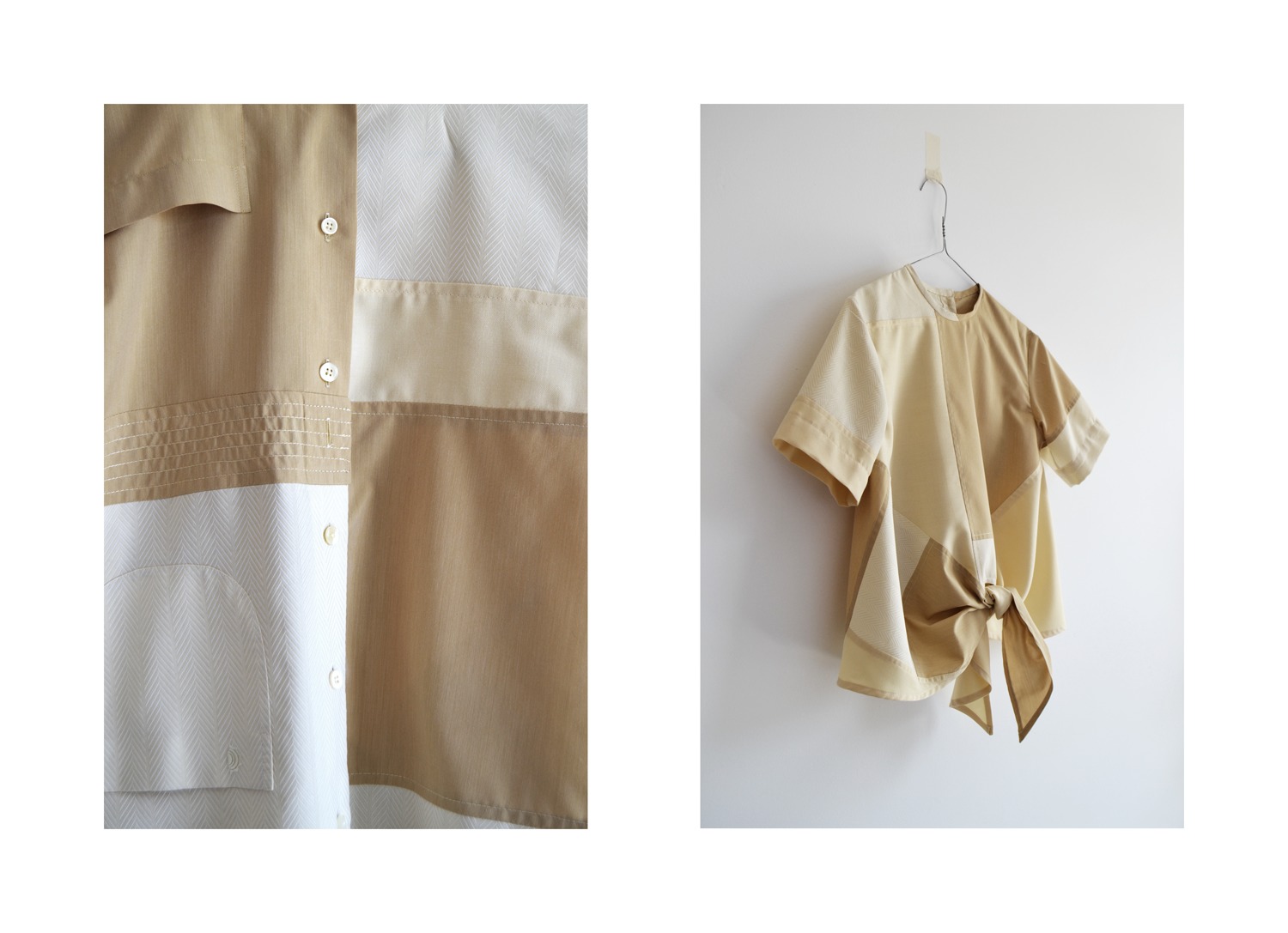 —
Do you repurpose fabric or old clothes to sew new garments?