Let's continue with Fall/Winter sewing: after the
inspiration
, let me show you what I plan on sewing.
Hopefully the weather will behave and the temperatures will go down (but I really don't know, I might just wear my bikini and go to the beach this afternoon. I'm not joking!).
The fabric is mine and the illustrations are to give you an idea of the shape, but I will draft my own patterns (you might even see some of them later if I am happy of how they turned out!)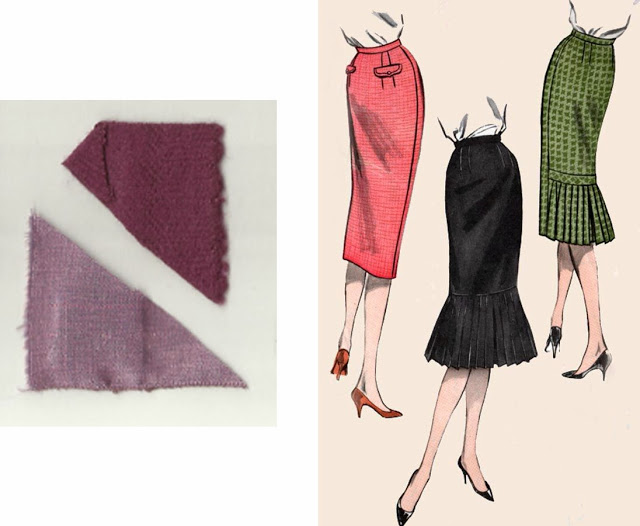 I have this beautiful burgundy wool that will be perfect for a jacket/skirt ensemble. I'm thinking of a short swing jacket and a pencil skirt with knife pleats at the back. And the light pink lining for a little bit of contrast.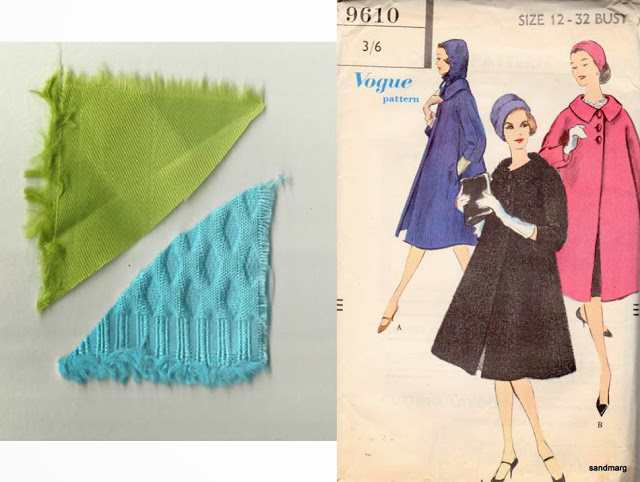 With the same pattern as the short swing jacket, I want to make a swing coat. I will just make it longer (or I hope it will work like that). I have a bright baby blue wool/cotton fabric with a diamond pattern in relief. With a bright green lining, it will be a very nice coat to brighten the winter.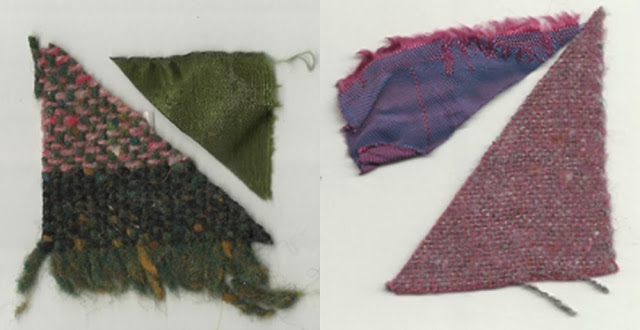 These two combinations are for skirts: A-line skirts with pleats. I need more skirts, I have lots of dresses but very few skirts. So I will add two for the winter: one in wool tweed in green, pink and brown with a bottle green lining and the other one in purple wool with blue/purple lining.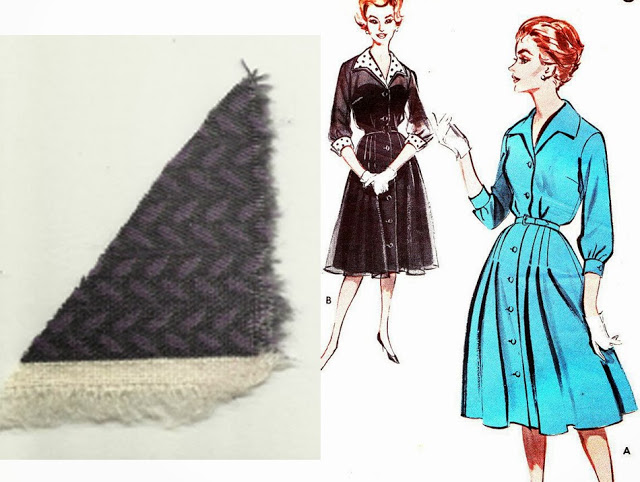 And a winter Camí dress of course! 3/4 sleeves or long, I still don't know. I have a nice cotton/wool fabric but I might have to change the collar, it might be too heavy. It's dark grey with purple leaves, very subtle.
Are you ready for next week? I'm so excited to show you the new pattern. I really hope you'll like it!
It will be out on Thursday! Monday I'll let you know more…
Have a great week end and see you then…