Summer is here and I am in need of cute yet confortable clothes! I think that I can live an entire summer out of dresses but sometimes I feel more like wearing pants, shorts or even overalls… but still feel dressed up and cute.
And here comes the
Scalloped Hem Shorts pattern by Pattern Runway
, perfect for these summer days when you need to look smart but cool at the same time. I love the hem (of course!), the classic look of the slash and welt pockets, the front seam… Very sassy! It could easily go from a day at the beach to a meeting in the city and finish to a party or drinks on the evening.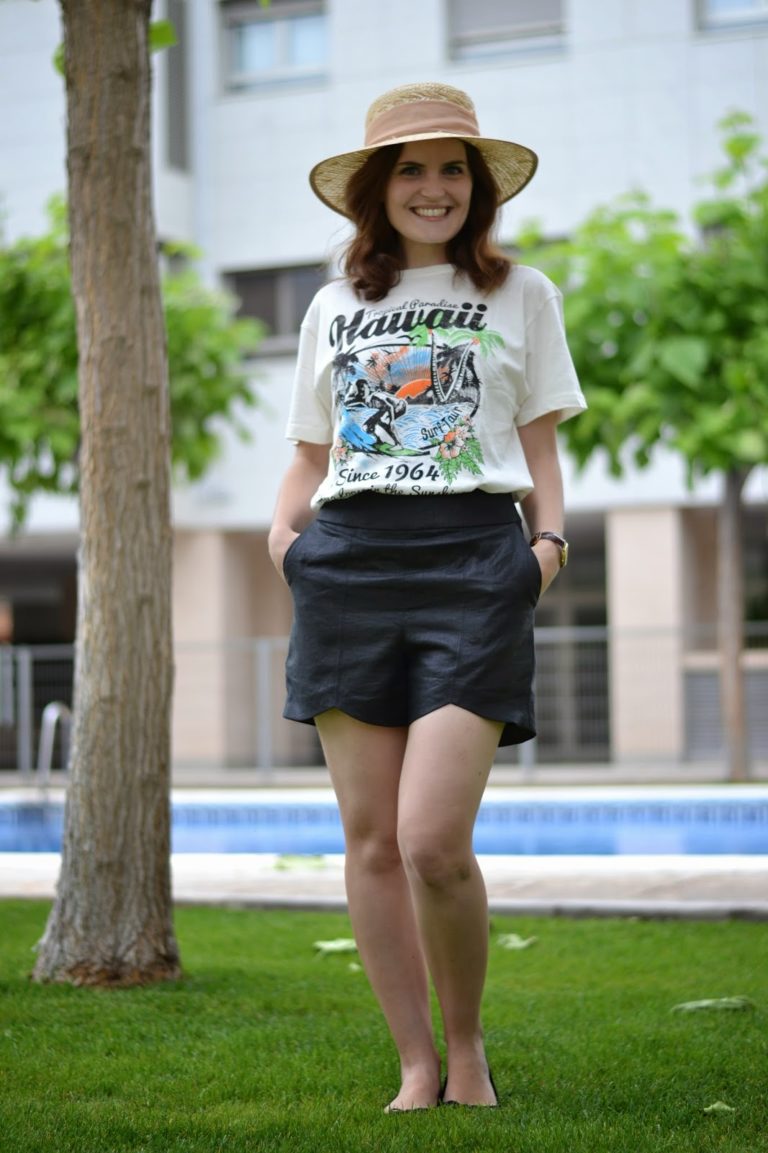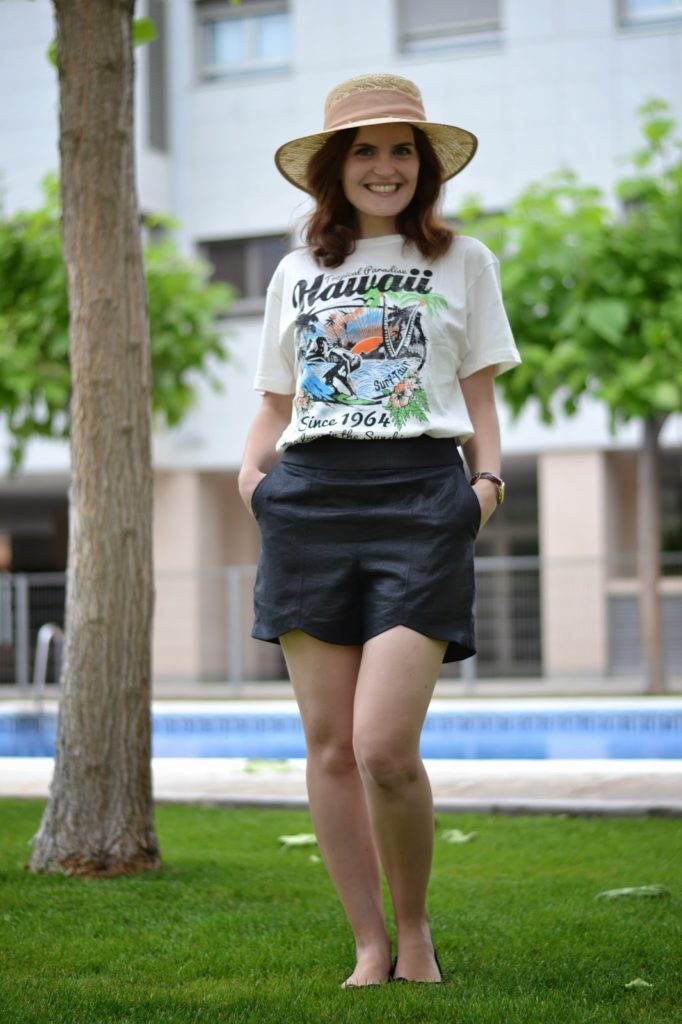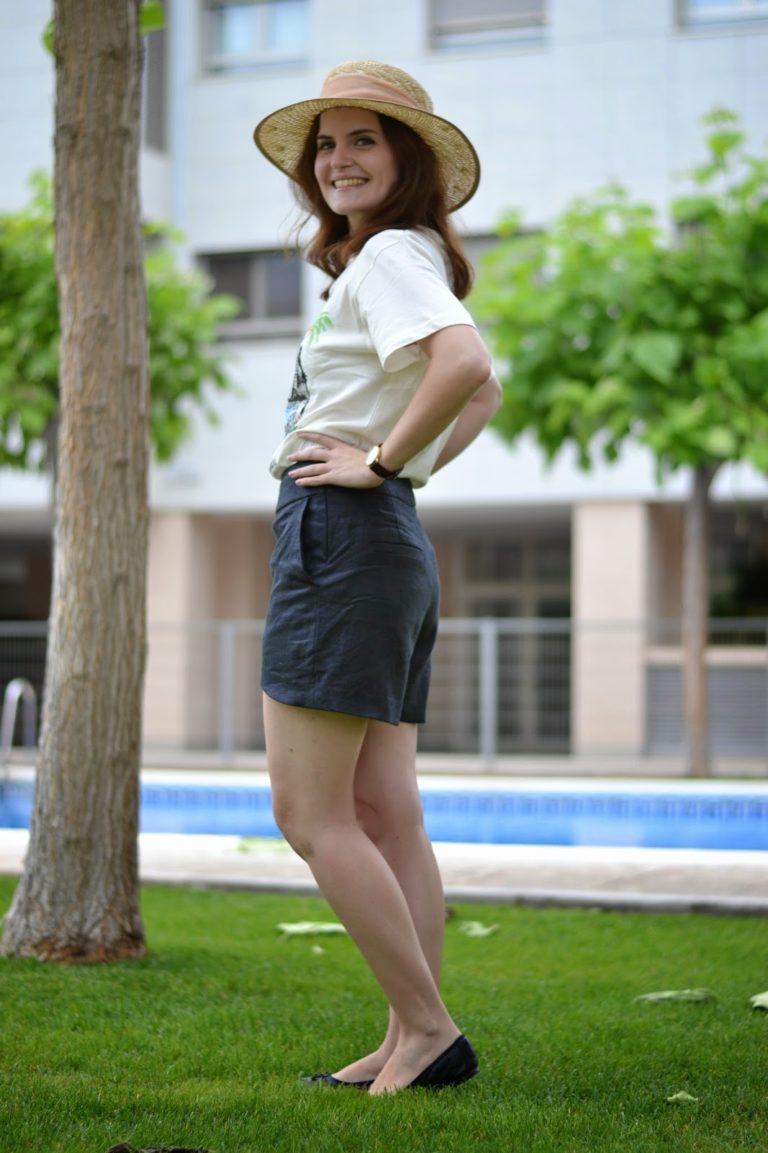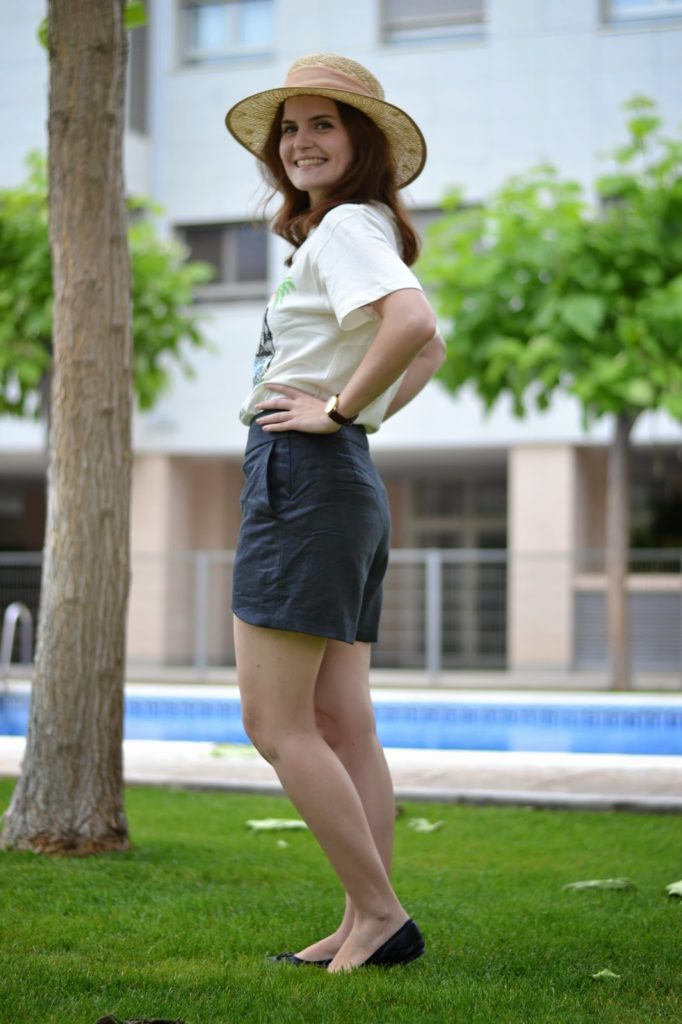 Of course, in order to wear them all day long, you might want to stay away from linen! What can I say? I had this waxed linen for about a year and I love its leathery look, I think it adds a nice touch to the pattern but it wrinkles like crazy. I was seated for 15 minutes before taking the pictures and the front looks aweful (I saw that only after taking the pictures ;).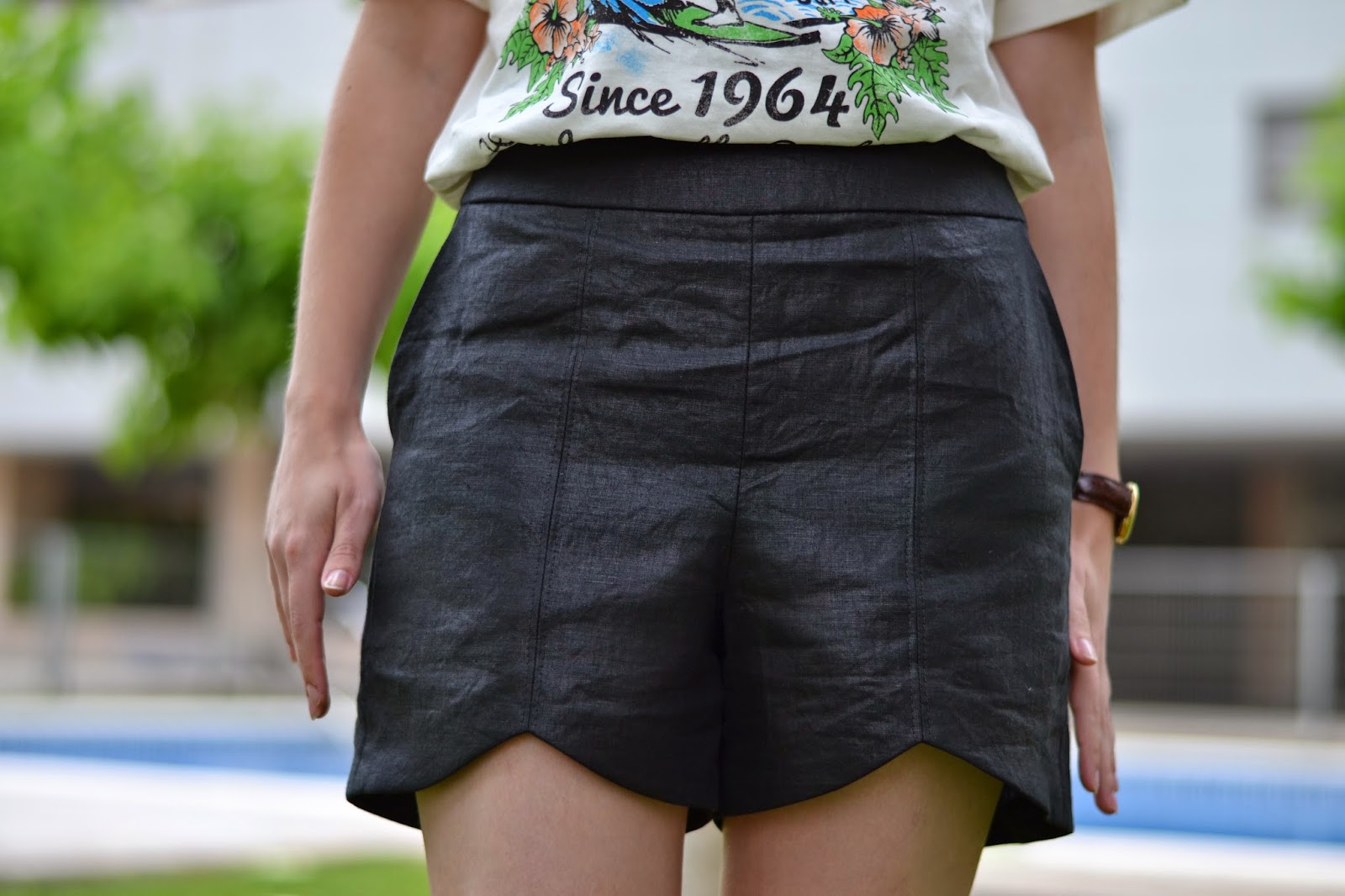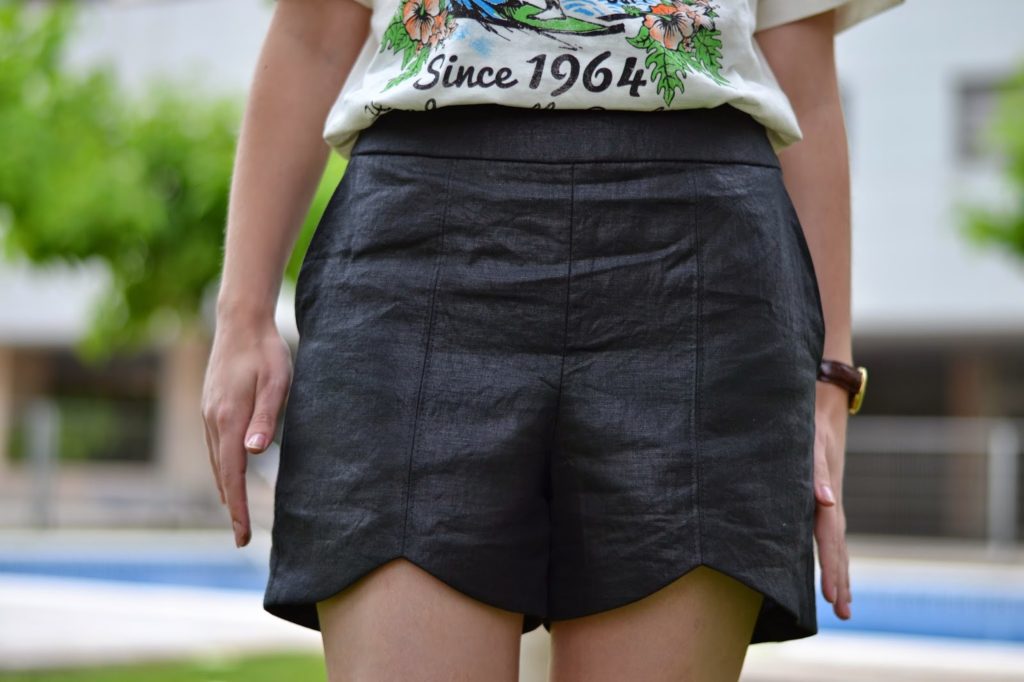 The sizing of the pattern is good but I found it a little big. According to the measurements, I cut a size XS (and didn't make a muslin, silly me) but when I tried it on, it was large both at the hips and at the waist (it's supposed to sit at the natural waist). I remember reading reviews saying the same. I stitched 1,5 cm seam allowances all over instead of the 1 cm included in the pattern. But I think I'll just cut the XXS size next time as it's still a little big (it's the first time I've entered into such a small size haha). I would also make them a little bit shorter, but that's a personal preference. But these are such easy changes that I can only say the best about this pattern (and it's really my fault as I could have avoided that by making a muslin).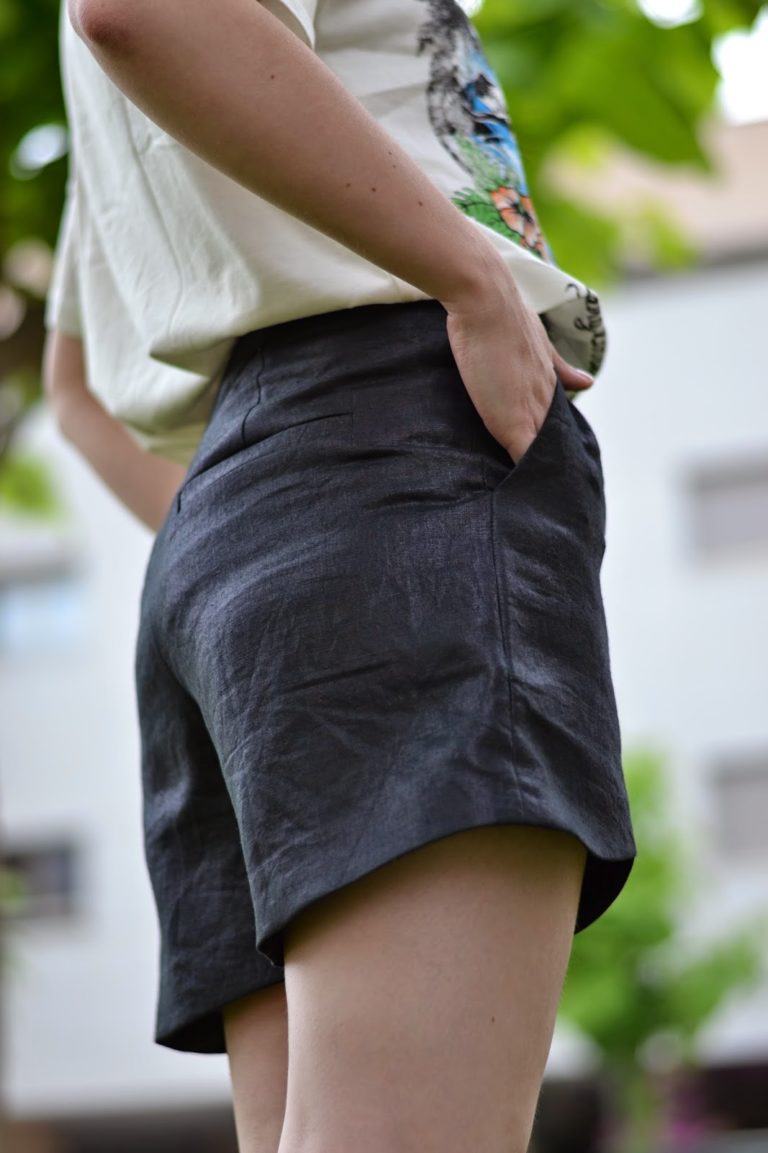 The instructions are clear (the welt pocket lining could be easier, if you have never made one, take your time and check their online
tutorial
). I made false welt pockets as I didn't want to add bulk to the back and I knew I wouldn't use these pockets anyway.
What about you, do you have a favourite shorts pattern?