Hello everyone,
I have taken some pictures this week-end of the red bouclé outfit I told you about last month (remember, I showed you the
jacket
).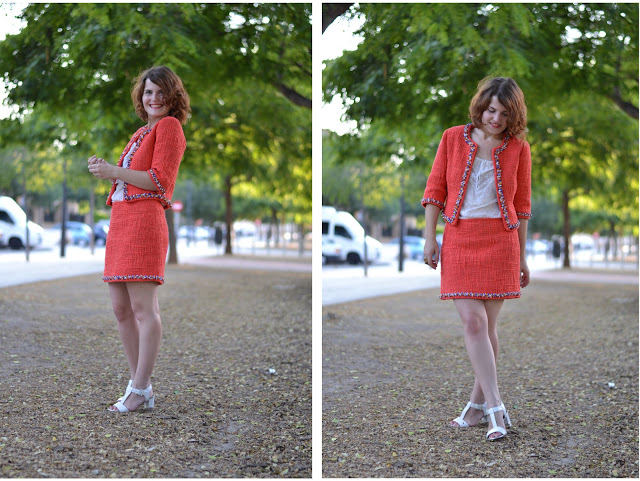 I am not usually one to follow the fashion trends as I normally have a retro/vintage style (quite the opposite of most of the modern trends, even if sometimes some designers got inspired by the past ( I could write an entire post about my favourite designers, well I guess I will)). But the recent trend of coordinated outfit was very nice and I really like the idea. This was the
board
I made, remember: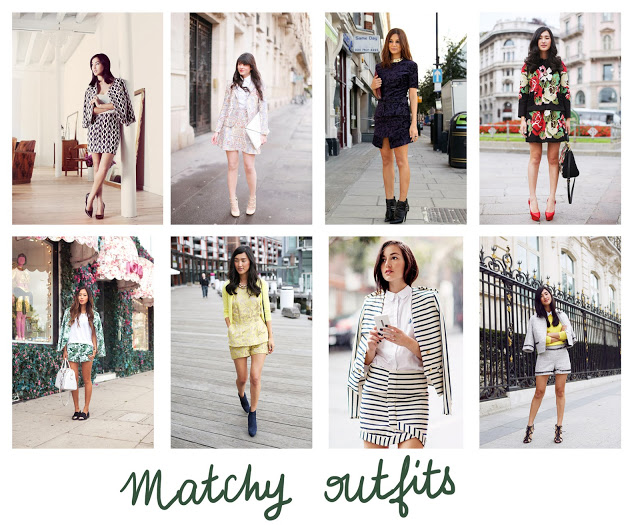 I wanted a short and fitted jacket with 3/4 sleeves, in a very simple shape (no collar, no pocket) to make the beaded trim and the bright colour the most important features. I chose a pattern from Burda, jacket 109 from issue 03/2012, a pattern I already made for my mother as a Christmas present. I changed it quite a bit in order to get it more fitted: took the seams in, increase the curve of the princess seams, fitted the sleeves…
The same happened for the skirt: a clean shape to let the fabric and the trim shine. The pattern is the same one I made for my
bow skirt
, minus the pockets (and the bow of course!).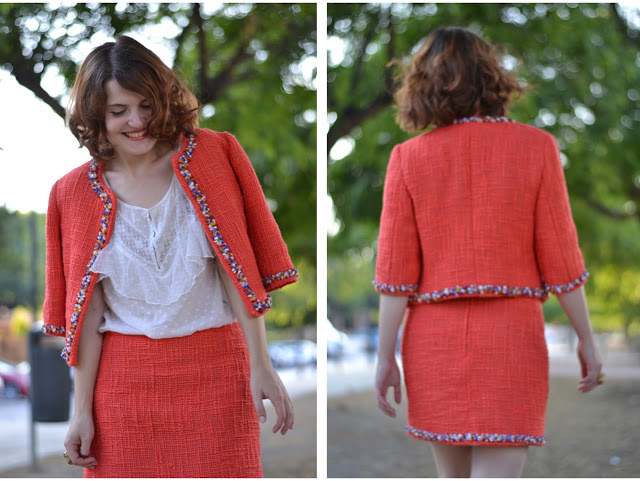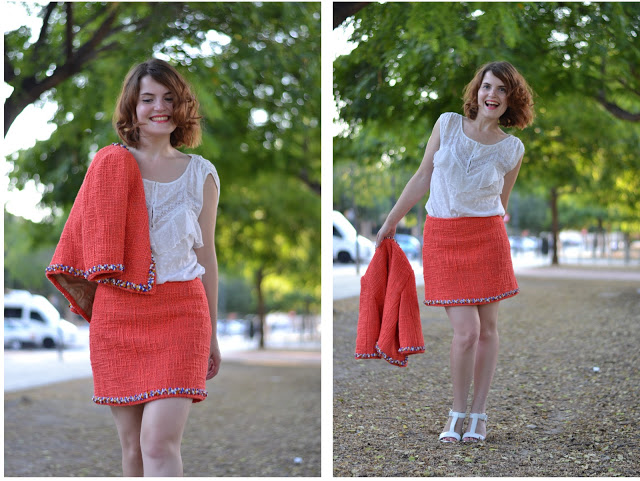 I hope your having a nice summer (here in Valencia it's great, I was frying in the sun with the jacket while taking the pictures…) and I wish you a nice week!