You might know it by now but jackets and coats are my favourite garments to sew. I love the tailoring aspect of sewing, the structure of these pieces, the time and patient hand-sewing involved in such projects.
With the Saler jacket, I wanted to offer a classic pattern with tailored details and timeless style. The pattern includes illustrated instructions and all the pattern pieces you'll need: interfacing and lining have their own pieces. It's a time consuming pattern and more recommended for an advanced seamstress but it's also the perfect challenge for an intermediate one, thanks to the detailled instructions.
The Saler jacket features shoulder princess seams at the front and back for an easy fit, two pieces sleeves with a buttoned vent, double welt pockets with flap, it is partially interfaced following the modern method of fusing interfacing and entirely lined by machine (bagging technic).
The most important steps for making the Saler jacket is to take to amount of time necessary to make a muslin and mark your fabric.
Marking the fabric can be tedious and we often want to start sewing as soon as possible but believe me, when you're done marking all your jacket pieces, putting them together is going to be so much easier.
As for recommended fabric, you can choose between a classic wool or tweed, linen or crepe for a summery version, gabardine or denim for a more casual look… Just make sure your fabric has a little bit of drape, it's going to be easier (I don't recommend using gabardine if you're not already accustomed with jacket-making as the stiffness of the fabric is going to make it more difficult – I had to set my sleeves 3 times to get an ok sleeve cap, and it's still not perfect while the sleeves of the jackets I made in light tweed went in beautifully). Another important detail is the choice of interfacing: I like to use weft interfacing as when fused, it follows nicely the drape of the fabric.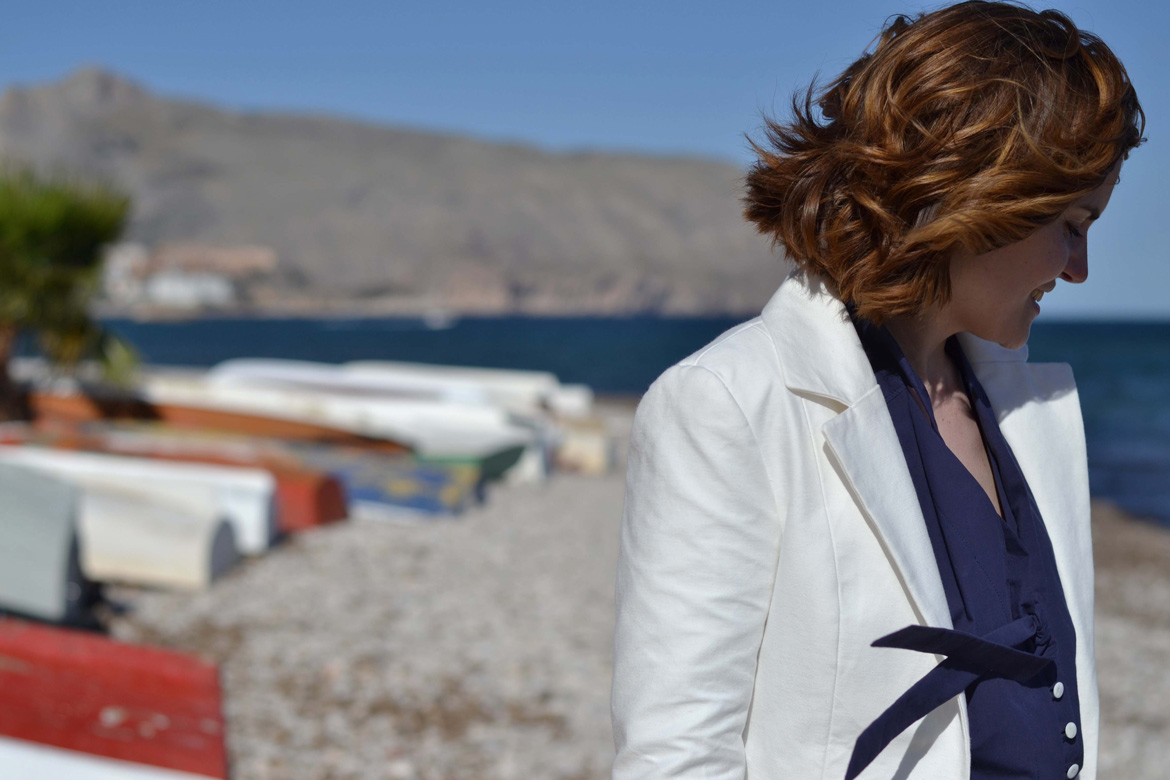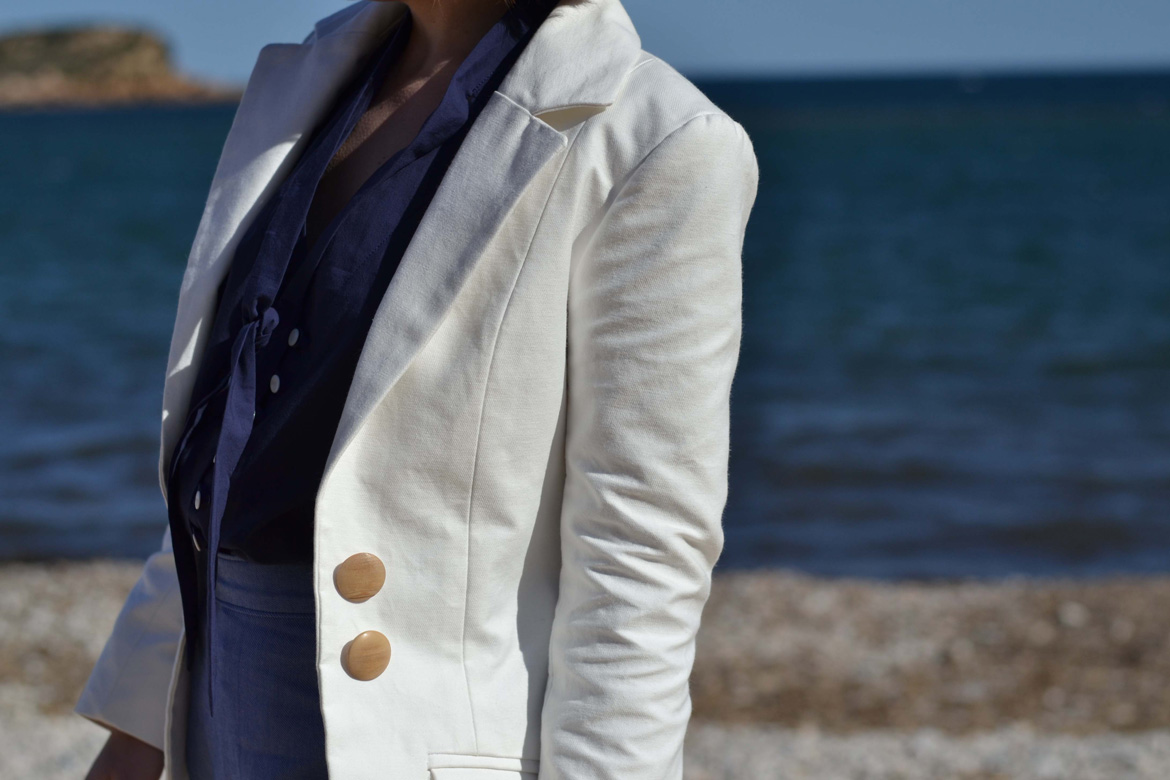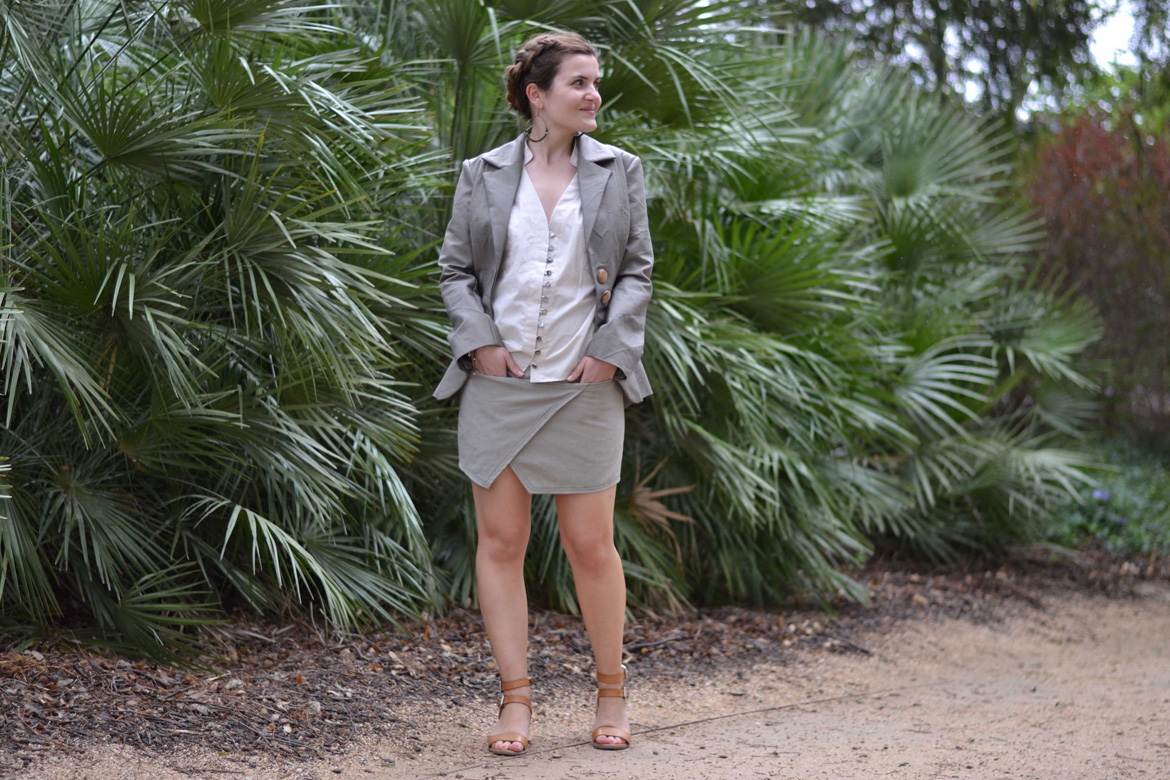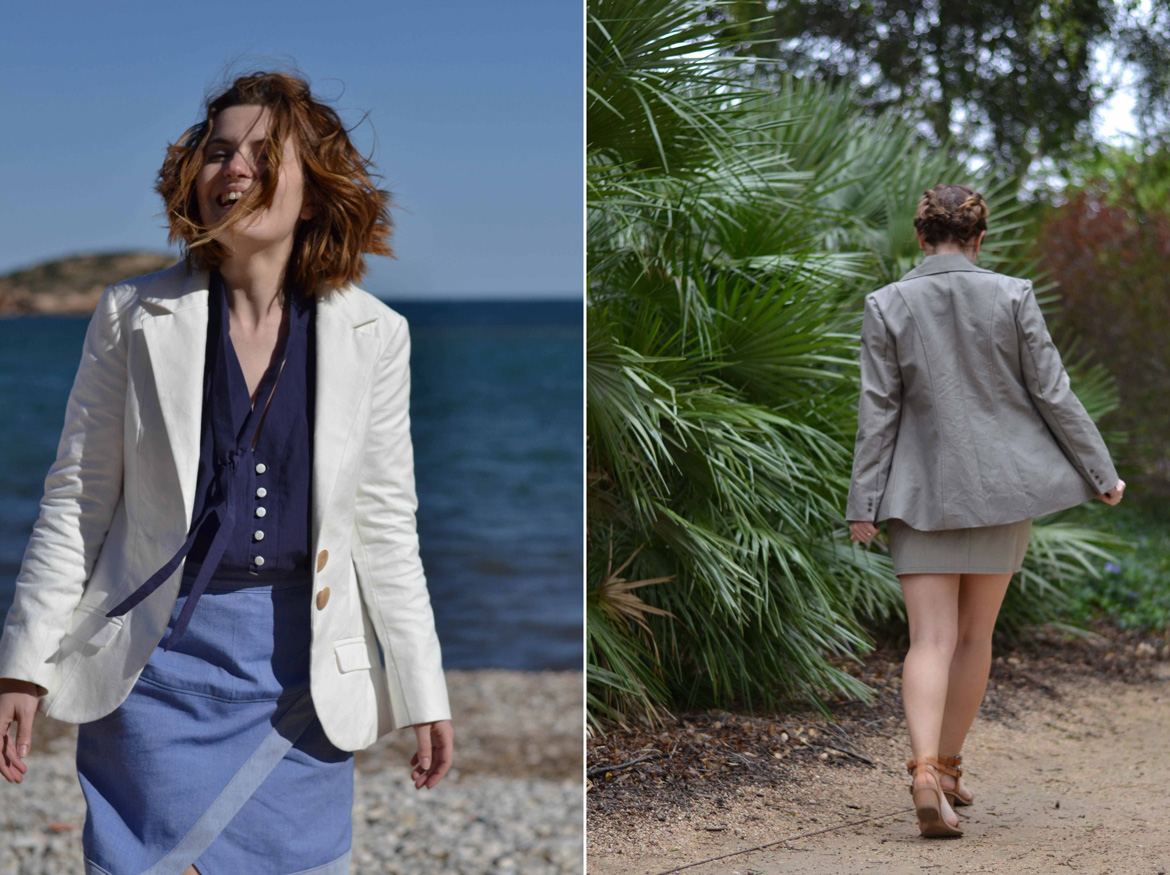 Gabardine "driftwood" and "blanc": les Trouvailles d'Amandine
Wool: France Duval Stalla
I'm finishing the "zoom on" series with this Jacket, I hope you'll like it!